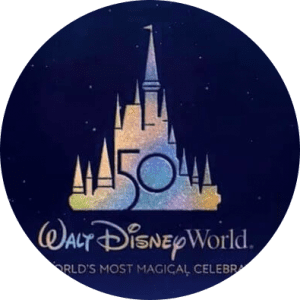 If you are a die-hard Disney fan you may already be aware of some changes at Walt Disney World®.  If you are a new visitor or haven't been to the Walt Disney Resort in a while you may not be aware of all of the changes.  As Disney continues to welcome an ever increasing number of guests in the coming months, it may look a little different than in the past. Here is a recap of some of the changes –
Magic Bands:  This past January saw the end of complimentary Magic Bands.  These colorful personalized wristbands served as room keys, meal cards, FastPasses, and even payment cards for purchases throughout the Walt Disney World Resort.
While MagicBands are no longer complimentary, you can still purchase or use one of your band's from a previous Disney trip. MagicBands may no longer be provided, but the MyDisneyExperience app will provide you with digital access to your room. We anticipate Disney to roll out new features on the app, including park perks of the bands right on your digital device.
Magical Express Service:  Beginning January 1, 2022, Disney's Magical Express Service to and from Orlando International airport will come to an end.  This service provided transportation for Disney guests to and from the airport and transported bags, strollers, etc. to their resort property room with no stress or hassle. Here is Walt Disney World's official statement on Magical Express Service:
 "Vacationers have more options to choose from than ever for transportation, including ride-share services that save time and offer more flexibility to go where they want, when they want. In light of this shift, when Disney Resort hotel bookings open for stays in 2022, we will no longer offer Disney's Magical Express service for airport transportation, starting with arrivals Jan. 1, 2022. We will continue to operate the service for new and existing reservations made at Disney Resort hotels for arrivals throughout 2021. Additionally, complimentary transportation options – such as buses, monorails and Disney Skyliner – will continue to be available within Walt Disney World Resort for Disney Resort hotel guests, including to and from all four theme parks."
Early Guest Entry:  During the pandemic Disney's Extra Magic Hours was suspended.  Well it seems now that it won't be returning at all.  However, beginning this year, the after-hours benefit will be replaced by early theme park entrance for resort guests.
As part of Disney World's 50th anniversary, Resort Guest Early Entry gives resort hotel guests and select others 30 minutes of fun at any of the theme parks prior to regular opening.  Opening each of the four theme parks early helps reduce the crowds at any one park, giving guests more time to enjoy attractions.
Stay on top of the latest changes at Walt Disney World with UR Tours & Events.
Whether you're looking to travel with your students across the country or around the world, we're committed to delivering a unique, meaningful experience for you and your students. Let UR Tours and Events be part of your next travel experience.
"To all my music educator friends….you would be crazy not to use Livy with UR Tours for any trips you might be planning! This past weekend was the third time I used her and she is the best. Thanks for taking care of us the weekend Livy. We had a blast!"
"Teacher friends, or anyone who wants to plan a trip for a group I cannot express how amazing Livy and UR Tours and Events is to work with to create a wonderful experience. I've worked with Livy for twelve years including five performance trips to Walt Disney World and two workshop/Broadway show trips to New York City. Simply THE BEST!"
"To all my music educator friends….you would be crazy not to use Livy with UR Tours for any trips you might be planning! This past weekend was the third time I used her and she is the best. Thanks for taking care of us the weekend Livy. We had a blast!"
"I couldn't have asked for a better trip. I was nervous about traveling as a chaperone with 30+ high schoolers, as I have been on badly organized trips, but this was amazing! Enough information was handed out before hand and, as unexpected things came up (Covid-19 national crisis) . . . . Thanks for a great trip!"
"I wouldn't recommend any other company to plan our trips. They are well organized and always have my student's best interest in mind. The trips I have taken with them (Hawaii, California and Florida) have always run smoothly. I can't recommend them enough."