Top Domestic Education Destinations
New York City
New York City Education
Student groups will experience the diversity and energy waiting around every corner of New York City. There are many different cultures represented in the "Big Apple," many neighborhoods which reflect a given cultural group.
Chinatown, one of the most recognized cultural neighborhoods, is one of the most popular stops that student tour groups like to explore. There are also Italian, Russian, Turkish, and a host of diverse cultural neighborhoods one can see in NYC. Students will have the opportunity to explore this wonderful city and experience life as only New York City can provide. Your students sense of patriotism will grow as they stand at the foot of the 9/11 memorial and visit the museum in remembrance of our nation's civilian heroes. Truly, New York City has a lot to teach our students about history, values, and American pride.
With just one visit to the "Big Apple", your students will be inspired to pursue a career in theater, finance, fashion, journalism, film or the arts.
Experience America's Financial Capital up close. Ideal for students interested in business or economics, this business tour will introduce students to the Museum of American Finance and Wall St.
Experience America's Financial Capital up close. Ideal for students interested in business or economics, this business tour will introduce students to the Museum of American Finance and Wall St.
Day 1
Arrive in New York City
Take a guided tour of Midtown
Fifth Avenue
Rockefeller Center
St. Patrick's Cathedral
Bryant Park
Visit your choice – Empire State Building or Top of the Rock by night
Day 2
Visit Madame Tussauds Wax Museum and participate in a Business and Marketing workshop
Visit the 9/11 Memorial and Museum
Day 3
Visit the Statue of Liberty and Ellis Island
Explore the Ellis Island Immigration Museum
Take a behind-the-scenes tour of Macy's
Visit Times Square
Attend a Broadway show
Day 4
Visit the Museum of American Finance
Attend an educational program
Depart for home
New York City and the Arts Tour
Immerse your art students in the creative hub of New York City. In addition to seeing the city's most popular sites and cultural destinations, step inside SoHo's famed galleries and peruse various art collections.
Day 1
Arrive in New York City
Take a walking tour of Midtown
Fifth Avenue
Rockefeller Center
St. Patrick's Cathedral
Bryant Park
Visit your choice – the Empire State Building or Top of the Rock by night
Day 2​​
Take a guided tour of New York City
Greenwich Village
SoHo
Chinatown
Little Italy
Guided Tour of the Museum of Modern Art
Visit the 9/11 Memorial and Museum
Day 3
Visit the Statue of Liberty and Ellis Island
Explore the Ellis Island Immigration Museum
Take a guided tour of the Guggenheim Museum
Visit Times Square
Attend a Broadway show
Day 4
Take a guided tour of the Metropolitan Museum of Art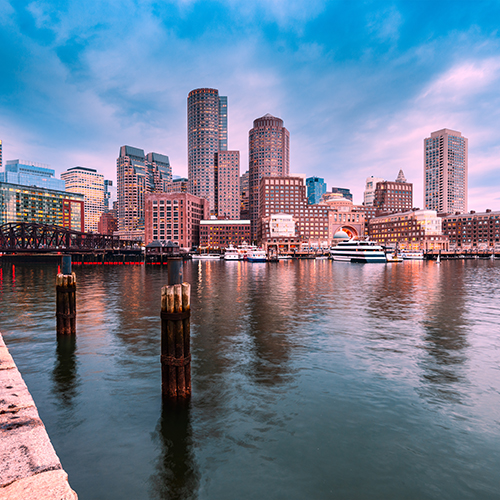 Boston
Boston Education
Known as the unofficial "Capital of New England", Boston is one of the oldest cities in the United States. It is difficult to find a city that surpasses Boston in terms of its rich, historical heritage.
Dive into Boston's rich history, from the Pilgrims' 1620 arrival at Plymouth, to the Salem Witch Trials of 1692, to the days of the colonial dissent at the Boston Massacre of 1770 and the first shots of the Revolutionary War at Lexington and Concord in 1775. Feel history come alive as you follow the Freedom Trail to Boston Common, Bunker Hill, the USS Constitution (the oldest commissioned warship afloat), Faneuil Hall (known as the "cradle of liberty"), and the shops at Quincy Market. Hear the colorful stories of old "beantown" from your guide on an amphibious Boston Duck tour, and cheer on the Red Sox at Fenway Park. Take a side trip to New England circa 1790—1840 at Sturbridge Village, where you will participate in an authentic "Town Hall Meeting" of the period.
Contact UR Tours and Events for your custom educational experience!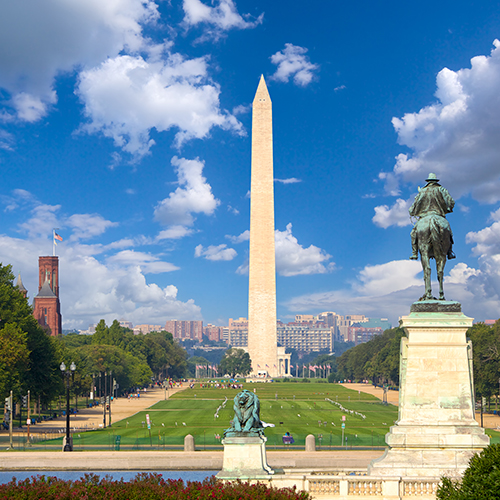 D.C. | Williamsburg
D.C. | Williamsburg Education
Discover our nation's past, present and future. Students will step out of the classroom and walk back in time through history at our Nation's Capital.
Students will strengthen their leadership skills as they witness our national government in action at the US Capitol Building, Supreme Court, and White House. They'll develop a stronger sense of gratitude and patriotism as they tour Arlington National Cemetery and Memorials dedicated to the remembrance of those who have sacrificed so much on behalf of our great nation. They'll feel the energy and power of the world's cradle of Democracy.
Combine a DC Tour with Philadelphia, New York City or explore the history of Williamsburg. Let UR Tours and Events customize and personalize a student tour to Washington, DC and beyond.
WILLIAMSBURG
Students will step back more than 220 years to the eve of the American Revolution and walk the same grounds that George Washington, Patrick Henry and Thomas Jefferson once walked.
Go even further back to the first days of English settlement in the New World at Jamestown. See the original ruins of the 1607 settlement, and explore a recreation of the village at Settlement Park. Learn the story of English settlement from another perspective at a Powhatan Indian Village, and see working replicas of the three ships that brought the first colonists from England.
Explore the scene of the decisive American victory at Yorktown, where our independence was won with the decisive victory of the Revolutionary War.
America's Historic Triangle is the perfect educational student group destination boasting unique historical sites, fantastic museums, an exciting theme park, fun-filled shopping and delicious dining.
Contact UR Tours and Events to assist you in customizing a student trip that meets your educational objectives. Let us bring your classroom to life!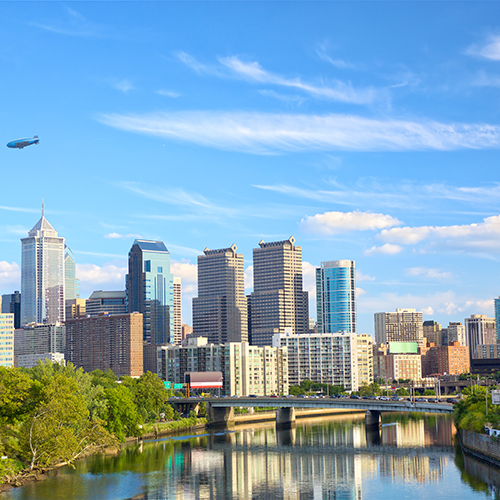 Philadelphia
Philadelphia Education
Philadelphia's rich history and long list of attractions make the "City of Brotherly Love" a natural classroom for student class trips. Take Philadelphia's arts, history, and science and combine them with unusual and lively attractions, student groups will receive an experience that is educational, entertaining, and best of all, something that will touch your groups' hearts and minds
While on this school trip to Philadelphia, your students will learn of the hosting of the First Continental Congress before the Revolutionary War, the Second Continental Congress, which signed the Declaration of Independence, during the war, and the Constitutional Convention, after the war. Your student group will love to absorb the life and legacy of scientific and political impact of Benjamin Franklin, "The First American." There is so much to do in this historic city. Philadelphia will certainly bring your classroom to life!
While on an educational student tour to Philadelphia, you and your students may want to add a visit to Dutch Country, Washington, DC or New York City.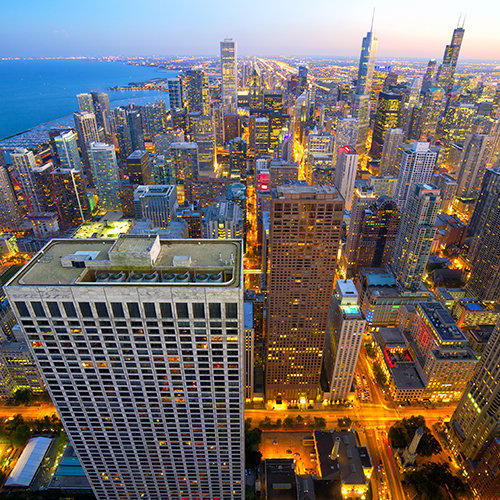 Chicago
Chicago Education
Chicago is home to a multitude of student-friendly attractions, first-class museums, trendy shopping and delectable dining. Chicago offers more to see, do and experience than you and your group will ever imagine.
Who ever said that a vacation cannot be educational, as well as fun? Students and travelers with a passion for discovery will flock to Chicago's many famous museums, such as Adler Planetarium & Astronomy Museum, and the Field Museum of Natural History.
Contact UR Tours and Events for your custom educational experience!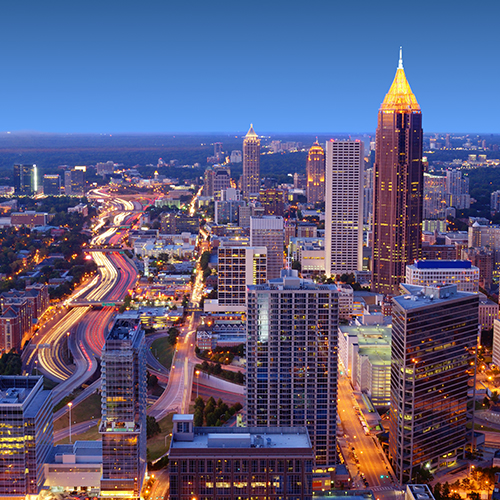 Atlanta
Atlanta Education
Welcome to the "Capital of the new South!" With hundreds of historical and cultural attractions, the fun never ends in this city with southern hospitality. Whether your student group wants to focus on the Civil War, Civil Rights or Business, Atlanta has it all!
The south is rich in culture! Atlanta brings a deep-rooted history and combines it with the most modern elements. From Six Flags Over Georgia theme park to the Coca Cola factory, you can combine fun with education! Just a short distance away, you will be able to experience Stone Mountain and many other exciting attractions home to this popular destination.
Don't miss the golden top of the Georgia State Capitol. This restored 1889 building houses a museum that collects, maintains and exhibits significant artifacts, including a priceless collection of Georgia state flags!
Contact UR Tours and Events for your custom educational experience!
Admission to World of Coca Cola

Admission to Atlanta Aquarium

Admission for a Behind the Scenes tour of CNN

Admission to Stone Mountain park including dinner

Visit Martin Luther King Jr Historic Site

Roots of the Past – Exploring an 1860's Georgia Farm

Walking Through the Valley:  A Journey towards Freedom

Price of Freedom:  Causes and Consequences of the Civil War

Visit Centennial Park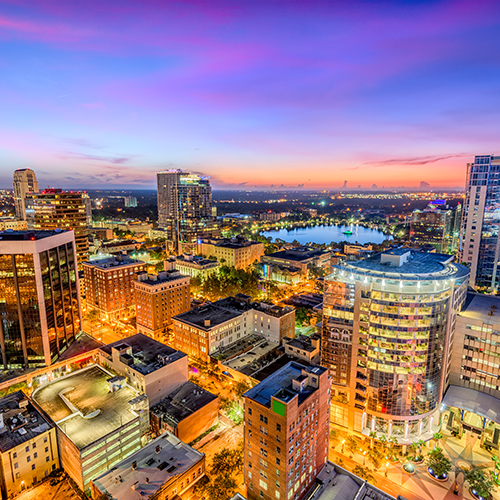 Orlando
Orlando Education
Orlando is also one of the most popular educational travel destinations in America.  It's the perfect balance of interactive learning that uses the theme parks as classrooms for your students.
At the Disney Parks, innovation is the norm and creativity comes naturally.  Disney Youth Education Series Programs at Walt Disney World® offers the perfect balance to include an educational experience to your student trip. This program includes four areas of study – Leadership & Careers, Arts & Humanities, Physical Sciences and Natural Sciences. This style of education is designed to create real-world learning experiences through hands-on learning outside of the classroom.
Universal Orlando Resort™ takes students beyond the classroom to bring education to life with our unforgettable educational program – Universal Studies! Take learning to a new level with hands on, inside out, real life, beyond-the-imagination programs in experiential education that excite and inspire your students. Along with our unique educational experiences, students can enjoy the thrills of two amazing theme parks, Universal's Islands of Adventure™ and Universal Studios™.
Your Classroom in Motion: A STEAM App Series
Combining national education standards and real-world critical thinking challenges, Your Classroom in Motion: A STEAM App Series transforms Universal Orlando's top attractions into creative learning environments, with extraordinary education opportunities in Science, Technology, Engineering, the Arts, and Mathematics.
Presented by CNBC'S THE PROFIT, featuring Marcus Lemonis, this program consists of 3 targeted learning modules that will allow your group the exclusive opportunity to learn from one of the best in the business.
Getting the Message Out – The Marketing and Sales program teaches students about the effective marketing and sales campaigns created to promote Universal Orlando Resort™. Students learn about advertising, group sales, branding, marketing, and promotions. The program describes campaigns and marketing tactics for attractions such as The Amazing Adventures of Spider-Man® and The Wizarding World of Harry Potter™, special events, and other marketing initiatives throughout the resort.
Guided Tours
Head backstage and learn what it takes to create all the action and excitement of Universal Orlando® Resort
Go "behind the screams" and get an exclusive insider's look at the making of Halloween Horror Nights™. Get all the gory details as you learn about character creation through the different stages of costume build, make-up design, and more. Discover the event's history and learn how it's created and marketed every year.
Discover the Science and Technology of Universal's Islands of Adventure™
Learn how science is involved in creating the world's most technologically advanced theme park. Find out about real life applications of physics, technology, and general sciences that were used to design and build this state-of-the-art theme park. In this program, students will:
Marvel at the technology used to make The Amazing Adventures of Spider-Man® so amazing.
Take a look "under the hood" at how The Incredible Hulk Coaster® launches.
Learn the role literature plays within Universal's Islands of Adventure™.
Call us and inquire about more educational opportunities.  Universal elements and all related indicia TM & © 2014 Universal Studios.
SeaWorld® artfully combines education and entertainment in a way that connects students to the sea and sea life like no place else.
Students will engage in fun and exciting hands-on activities which promote higher level thinking skills as you make animal habitats in your classroom. Students can sleep in front of the shark, coral reef, eel, or penguin exhibits. Sleepover is aligned with the National Science Standards, and the Texas Essential Knowledge and Skills (TEKS).
Top off your stay at SeaWorld® by adding a private Behind-the-Scenes experience to your student group sleepover. This tour will bring your student group to areas you won't find in a SeaWorld map. Your interactive tour includes touching a shark and an up-close encounter with stingrays, dolphins and sea lions.
Kennedy Space Center Visitor Complex encourages your students to seek space exploration. You and your students can tour areas of NASA's Kennedy Space Center, meet a veteran astronaut and see inspiring IMAX® films.
Through ATX (Astronaut Training Experience) you can put your students to the test as they find out if they have the right stuff to become a NASA astronaut.   Immerse your students in the exciting world of today's astronauts with realistic astronaut training. They will hear first-hand from a veteran NASA astronaut, experience a space shuttle mission simulation and perform hands-on space exploration activities. This intense, exciting half-day of hands-on training is the closest most people ever get to going into orbit. ATX training includes operating a full-scale shuttle mock-up and taking the helm in mission control. The entire program was designed with the help of NASA astronauts, so you know it's as real as it gets!
Whether it's experiencing the ATX program or an overnight adventure the Kennedy Space Center Visitor Complex will bring space exploration to life!
Call UR Tours and Events for a custom science based tour.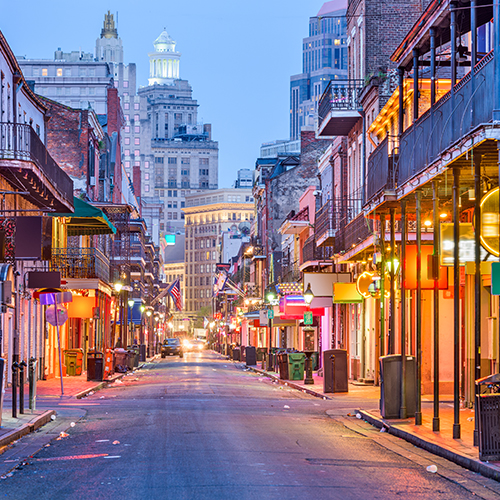 New Orleans
New Orleans Education
From music and food to swamps and alligator farms, New Orleans is the most fun your student group will ever have! New Orleans is a magical place and with unlimited options, history, culture and musical heritage, it is the perfect setting for your student group tour.
Indulge your senses, savor New Orleans' rich cultural experience and celebrate everything that still makes New Orleans America's most unique, authentic and enthralling student trip destination. Whether you are walking the French Quarter's cobblestone streets, touring the historic Garden District with its plantations of the Old South, or visiting its world-class museum, New Orleans provides students with cultural enrichment.
So many areas of the city – French Quarter, Faubourg Marigny, Garden District, Uptown, Algiers, swamplands and beyond – have their own unique heritage and flavor. And each has special stories to tell; some are about history, culture, architecture or art, while other delve into music and food. Some reveal legends of voodoo or the paranormal; others explore the region's nature, wildlife and watery terrain.
A student trip to New Orleans with UR Tours and Events, will be without a doubt a cultural enrichment at every turn!
Day 1
Bonjour New Orleans
Arrive and Meet your tour director
New Orleans city walk – French Quarter, Warehouse Arts District, Garden District, Jackson Square, St. Louis Cathedral
Audubon Zoo visit
Dinner
Day 2
New Orleans landmarks
Breakfast
Mardi Gras World visit
French Market visit
Audubon Aquarium of the Americas visit
Riverwalk, the scenic and popular riverside mall
Evening Mississippi Riverboat dinner and jazz cruise
Day 3
Plantations & bayou country
Breakfast
Bayou country plantations excursion
Swamp Tour
Dinner
Day 4
Goodbye New Orleans
Breakfast
St. Charles Avenue
Lafayette Cemetery visit
Travel home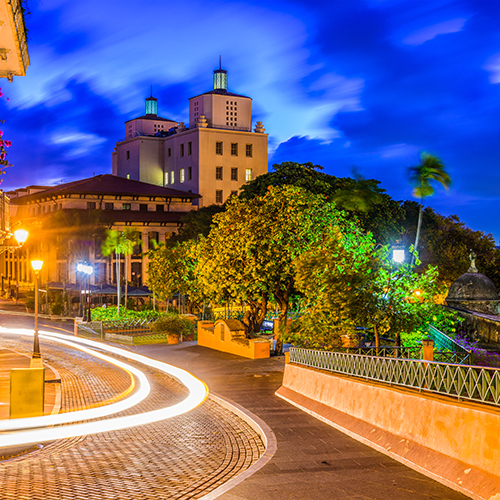 Puerto Rico
Puerto Rico Education
Puerto Rico, La Isla del Encanto where your student group can enjoy a perfect blend of man-made creations and natural wonders in beautiful San Juan. Behold Spanish colonial architecture as you walk along the stone walls of El Morro. Then, immerse yourself in the El Yunque Rain Forest and witness the glow of Phosphorescent Bay.
Why Puerto Rico? For starters, there is no passport, no customs required!
Puerto Rico is a U.S. Commonwealth, so your trip is considered domestic travel. Still need other reasons to consider Puerto Rico? Here are just a few more!
1. Safe "Foreign" Travel – Puerto Rico is part of the United States, a foreign culture without being a foreign country. Medical care, food and water regulations, currency, telephone, banking, and postal services are all the same as in the U.S. Parents are usually more likely to send their child to a local and more affordable location like Puerto Rico given our current economic and national security climate.
2. Medical Care – Puerto Rico's major medical centers are the finest in the Caribbean. All doctors and hospitals follow U.S. medical standards. Medical care is easily accessible in every town and city we visit. No immunizations are required for visiting Puerto Rico.
3. Unique Culture – Puerto Rico is a fusion of Taíno, African, Spanish, and American culture, all within a 100-by-35 mile island.
4. Affordable Travel – Given the proximity to most major U.S. cities, and the flexibility with the length of our tours, Puerto Rico is one of the friendliest and most affordable educational tour destinations for students. The group cost for same days for a Spain trip would probably be twice as much.
5. Air Transportation – Puerto Rico is a direct and short flight from most major U.S. cities.
You and your students can experience this student tour of Puerto Rico –
Day 1: San Juan
Arrive in San Juan
Take a walking tour of San Juan, led by your Tour Director
Day 2: San Juan
Visit Camuy Caverns
Take a guided tour of Old San Juan
Visit El Morro, the oldest Spanish fortification in the Caribbean
San José Church
La Fortaleza
Cathedral of San Juan Bautista, site of the tomb of Ponce de León
Capitol Building
Paseo de la Princesa
Day 3: San Juan
Take a tour of El Yunque National Forest, the only tropical rain forest on U.S. soil
Enjoy free time at Luquillo Beach
Take a kayak tour of the bioluminescent bay
Illuminating microscopic marine plankton give the bay its glow
Day 4: San Juan | Las Piedras
Participate in an educational program at Hacienda 8A
Participate in a salsa lesson
Day 5: San Juan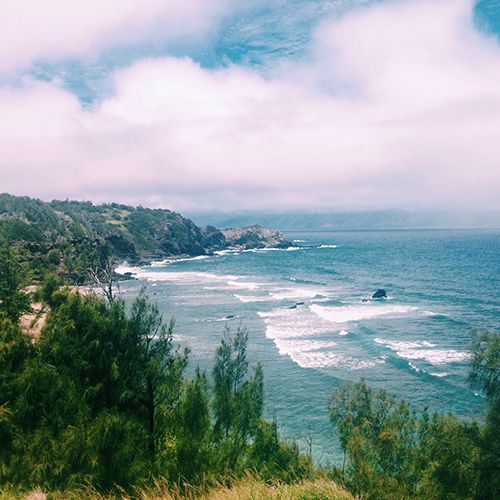 Hawaii
Hawaii Education
Hawaii is rich with culture, history, science, and agriculture. Whether you visit Oahu or the Big Island you and your students can experience those white sand beaches and educate yourselves at the same time.
Visit the Big Island with UR Tours and Events. This island provides your students with nature and science at it's best. The Big Island features 11 of the 13 world climates, flora and fauna of a Rainforest, the living earth with the ongoing eruption of the Kilauea Volcano, marine life in the beautiful Pacific Ocean and a history of the people who settled there. This tour will allow your classroom lessons to come to life through hands-on activities and experiences.
Awaiting your discovery, The Big Island is a fascinating world within itself featuring 11 of 13 world climates. A landscape of living volcano's that created the Hawaiian Islands over 25 million years ago. On the Kona Coast a snorkeling adventure in Kealakekua Bay where you will view colorful tropical fish and beautiful coral reefs. A visit to Volcano's National Park will remind you of a living moonscape and a drive along Chain of Craters Road will show you first hand the living earth and how eruptions along the rift zone have created new floors.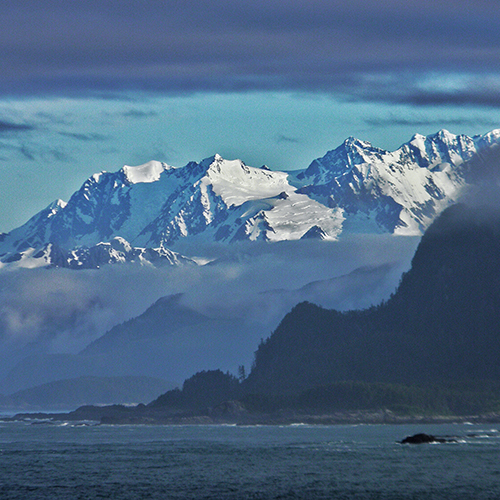 Alaska
Alaska Education
Alaska also known as the last frontier with its pristine national parks and historic sites is an ideal destination for student groups.
Students can discover the Alaskan frontier on the Alaska Railroad, a traditional mode of travel in the United States with a unique twist. The railroad runs between Anchorage and Fairbanks, and a variety of tours allow student groups to stop for sightseeing and hiking in places like the Spencer Glacier and Seward. The train offers glass-domed cars for unobstructed views of the wilderness
Students will have the opportunity to visit Glacier Bay National Park, a World Heritage site and one of the world's largest internationally protected areas. Rangers lead interpretive activities from Bartlett Cove that include films, educational talks and guided hikes. The park is known for its plethora of glaciers, and students can get a closer look at some of them from one of the daily boat tours. Marine wildlife is commonly seen in the waters of Glacier Bay, and kayaking is a great way to connect with nature. Students can take a guided kayak tour with a trained naturalist to get close to the natural wonders and learn about the environment in which they are paddling.
Finally, Alaska Native Heritage Center in Anchorage offers students the opportunity to dive into native culture and connect with 11 different cultural groups representing 21 different Alaskan languages. Learn about the traditions and cultures that have been present in the state for 10,000 years and continue to flourish today. The Gathering Place allows students to enjoy traditional Native Alaskan dances and songs, storytelling and games every weekday. Students can study the distinct differences between each of the Native peoples, visit traditional dwellings and see Native artwork
Combine these amazing experiences and explore the Last Frontier with UR Tours and Events.
Contact Us Now And See What We Can Do For You!
Whether you're looking to travel with your students across the country or around the world, we're committed to delivering a unique, meaningful experience for you and your students. Let UR Tours and Events be part of your next travel experience.
"To all my music educator friends….you would be crazy not to use Livy with UR Tours for any trips you might be planning! This past weekend was the third time I used her and she is the best. Thanks for taking care of us the weekend Livy. We had a blast!"
Hollie C. ,

Choir Director | Louisiana
"Teacher friends, or anyone who wants to plan a trip for a group I cannot express how amazing Livy and UR Tours and Events is to work with to create a wonderful experience. I've worked with Livy for twelve years including five performance trips to Walt Disney World and two workshop/Broadway show trips to New York City. Simply THE BEST!"
Michaela H.,

Choir Director | Maryland
"To all my music educator friends….you would be crazy not to use Livy with UR Tours for any trips you might be planning! This past weekend was the third time I used her and she is the best. Thanks for taking care of us the weekend Livy. We had a blast!"
Choir Director,

Louisiana
"I couldn't have asked for a better trip. I was nervous about traveling as a chaperone with 30+ high schoolers, as I have been on badly organized trips, but this was amazing! Enough information was handed out before hand and, as unexpected things came up (Covid-19 national crisis) . . . . Thanks for a great trip!"
"I wouldn't recommend any other company to plan our trips. They are well organized and always have my student's best interest in mind. The trips I have taken with them (Hawaii, California and Florida) have always run smoothly. I can't recommend them enough."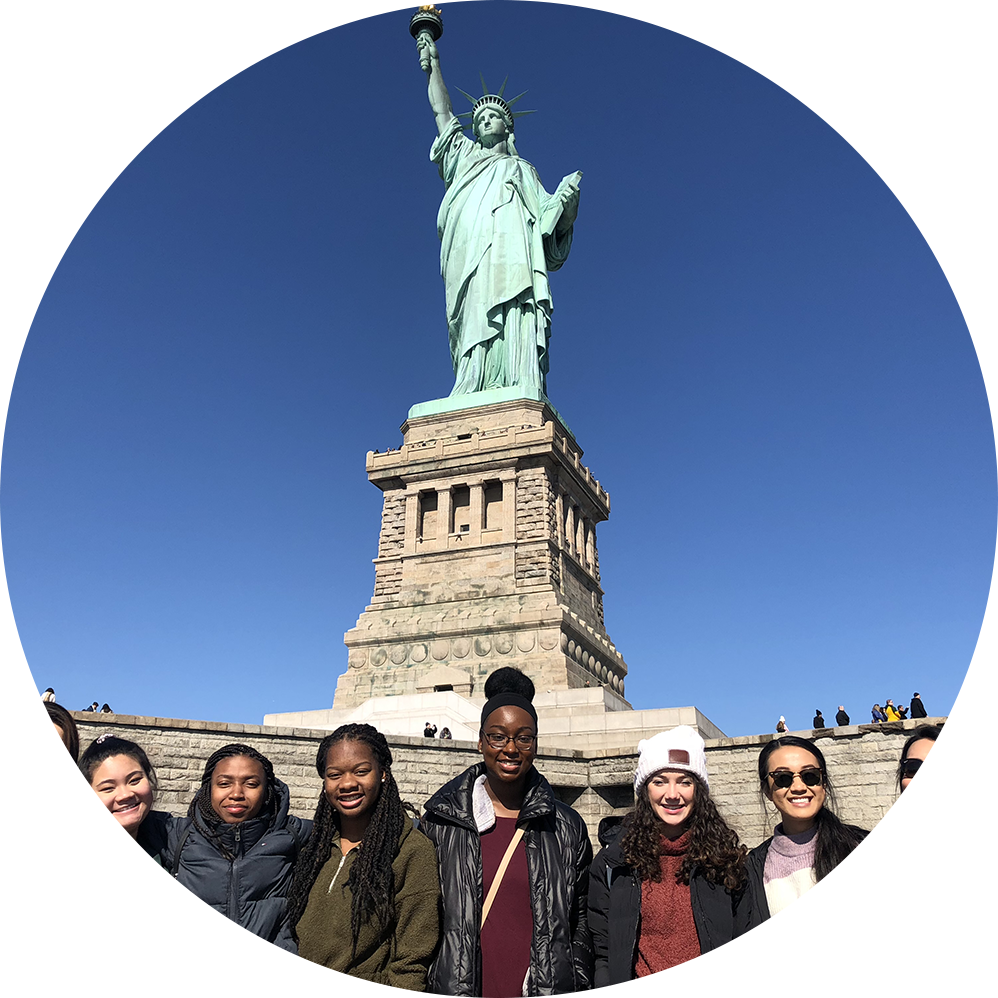 New York City
New York City
New York City is a popular destination for both performance and educational trips for students. From Broadway to SoHO, Wall Street and Central Park, with a visit to this one city, you can inspire your students to pursue a career in theater, fashion, finance or the arts. It's why so many school groups choose to hit The Big Apple every year as part of their program. Whether students are performing on stage or being wowed from the seats, dreams are born once the curtain rises. Inspire your students to follow their dreams in New York City!
Highlights
Rockefeller Center
Radio City Music Hall
Top of the Rock
Lincoln Center
Museum of Modern Art
Central Park
Cathedral of Saint John the Divine
NBC Studios
USS Intrepid
Statue of Liberty and Ellis Island
9/11 Memorial and Museum
Freedom Tower
Broadway Shows and Workshops
New York Philharmonic Concert and Workshops
The Brooklyn Tabernacle
Brooklyn Bridge
Veteran's Day Parade
St. Patrick's Day Parade
Macy's Thanksgiving Day Parade
Carnegie Hall Tours and Performances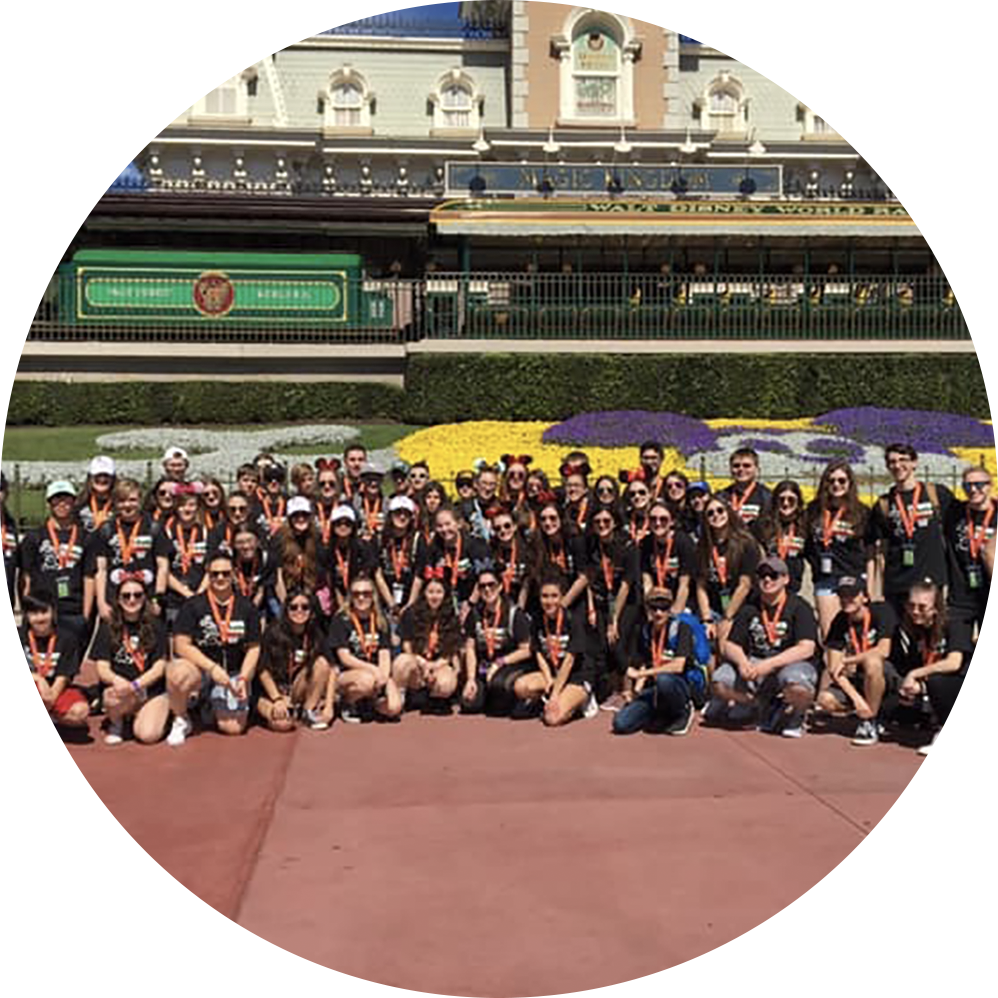 Orlando
Orlando
THE most popular destination, Orlando offers great theme parks, educational programs, performance opportunities and of course perfect weather.   Orlando is a city unlike any other with amazing beaches within an hour drive, endless activities outside of the main theme parks not to mention great college visits and educational activities across Central Florida.   Our groups can't get enough traveling year after year
Highlights
Walt Disney World® Resort
Universal Orlando Resort™
SeaWorld
Cocoa Beach
Kennedy Space Center
Visitor Complex
Disney Performing Arts
Workshops and Performances
Universal STARS Workshops and Performances
Disney Youth Educational Programs
Universal Programs and Tours including Special FX Tour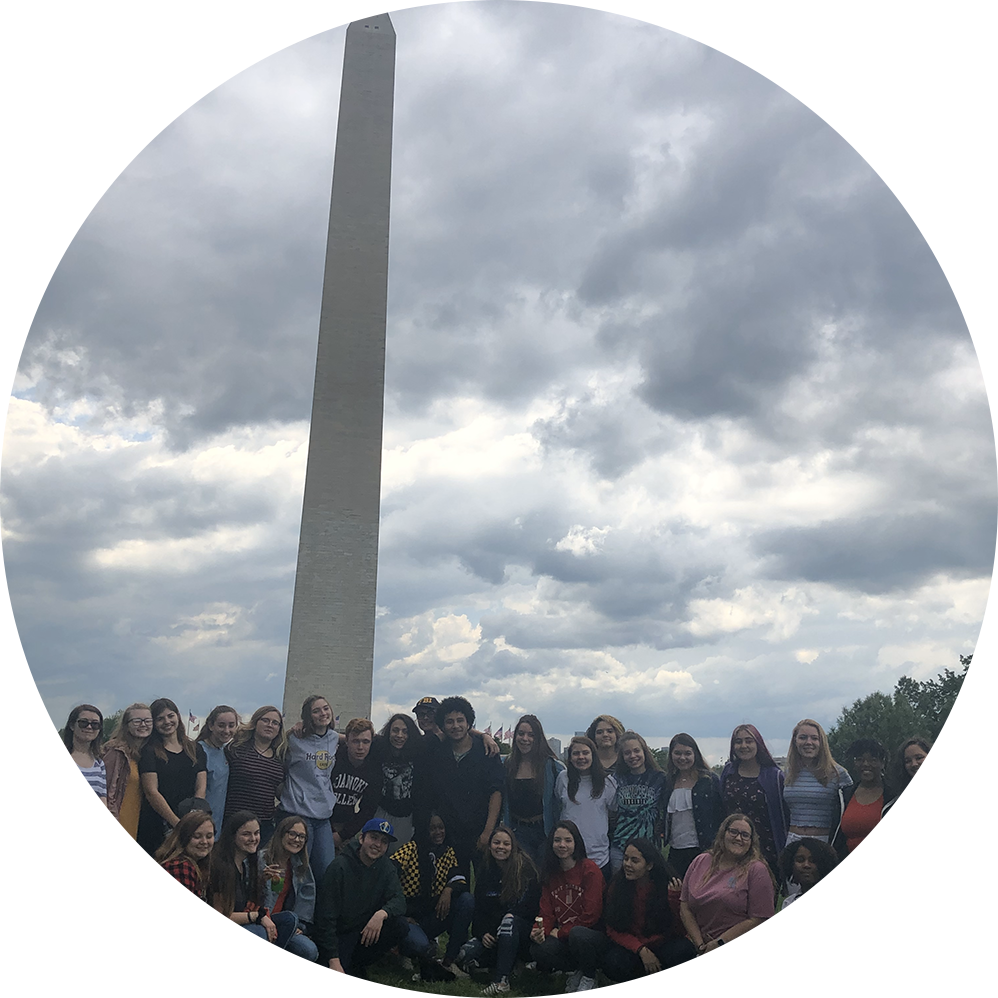 D.C. | Williamsburg
D.C. | Williamsburg
Washington D.C.
​History, Art, Theatre, Government: there is only one place that you can find all this and more, in Our Nation's Capital, Washington, D.C.
Whether it is a high school band trip to Washington D.C., a musical ensemble, orchestra, or a choir – the excitement of performing in our Nation's Capital will entice your students.
Each year thousands of student groups visit Our Nation's Capital to see the U.S. Capitol, the White House, the Smithsonian Museums, President Kennedy's gravesite, the changing of the guard at Arlington Cemetery's Tomb of the Unknowns and many other monuments and memorials. If a show is what you're looking for, D.C. has it. Washington has been described as the second best theater city in the United States.
From historical attractions to theater performances, from outdoor activities to the best in international cuisine, D.C. has it all.
Williamsburg
​Bring your students to the largest living museum in America! Step into the past and join in the creation of a new nation at Colonial Williamsburg where the 18th century lives on!
Your band and/or choir members can see over 500 original and carefully reconstructed public buildings, private homes, taverns and shops, and 90 acres of gardens and public greens comprise the Williamsburg Historic Area.
Williamsburg area also offers the fun and excitement of Busch Gardens and Water Country USA.  Williamsburg performance opportunities are available at Busch Gardens Williamsburg, Colonial Williamsburg and other attractions.
UR Tours and Events will customize and itinerary that will meet your performance objectives.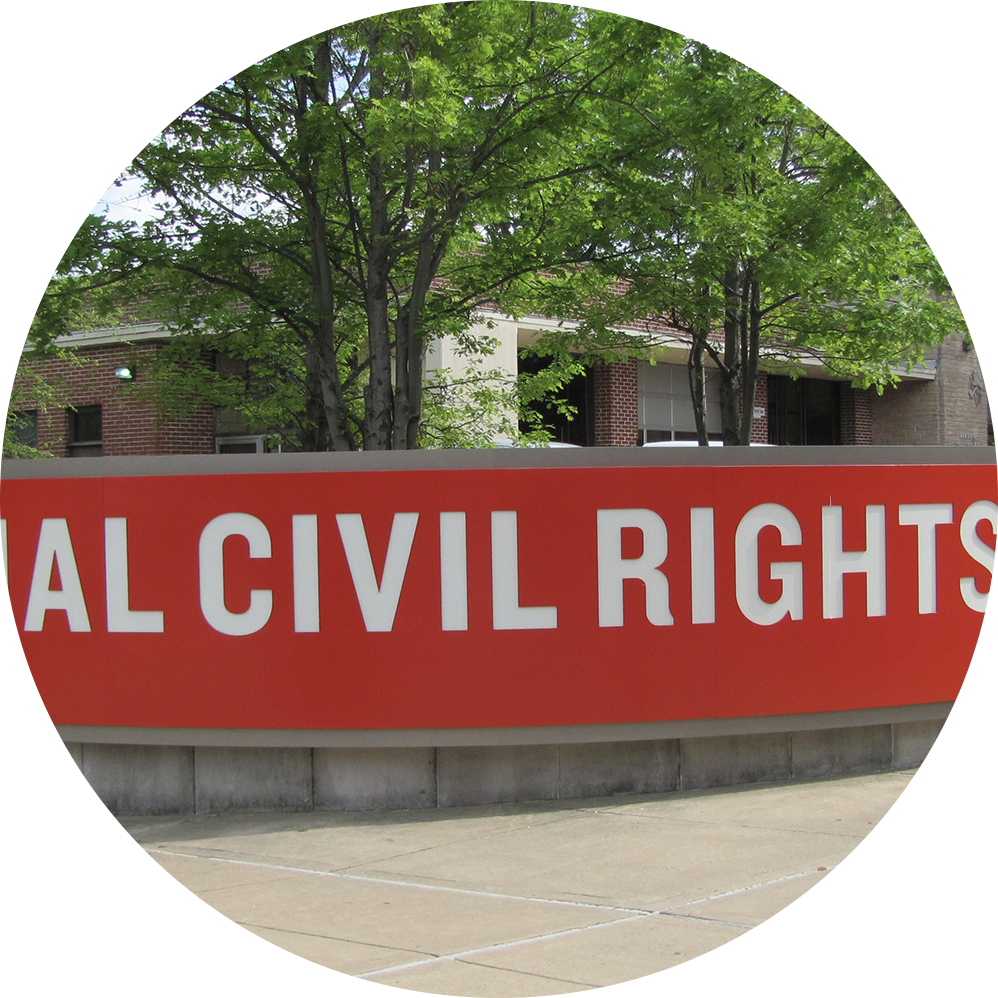 Nashville | Memphis
Nashville | Memphis
Memphis
Memphis, the birthplace of Rock-n-Roll, the Delta Blues and the one-and-only Elvis is the perfect destination for performing groups. Elvis Presley chose Memphis as the home of his sprawling mansion, Graceland. Elvis not only lived in Memphis, but it is also where he made his first recording at Sun Studios. Students can rock-out at Sun Studios and Graceland or visit the historic Stax Records Museum—the recording home of Aretha Franklin, Isaac Hayes and Otis Redding.
Highlights
Memphis Rock 'N Soul
Museum
Tour of Gibson Guitars
Graceland
Stax Museum
Sun Studio
Civil Rights Museum
Slave Haven Underground Railroad Museum
Beale Street
Nashville
Nashville, a city where music LIVES. A city where students don't just talk about music, songs and lyrics but can live them night and day. Nashville sizzles with American music, and Southern hospitality.
Just imagine the Country Music Hall of Fame Museum, the Grand Ole Opry, the Hermitage: home of the US 7th president, Bicentennial Capitol Mall State Park, the Parthenon, Vanderbilt University, Belle Meade Plantation, just to name a few… all in one destination. Many of Nashville most popular attractions offer educational student tours.
When the sun goes down, Nashville like any other city, offers a variety of things to do. Students groups will enjoy Nashville's ghost tours learning more about the haunted heritage of music city. You might be interested in having your student group out to see some live entertainment at BB Kings Blues Club or aboard the General Jackson Showboat. Try some country dance lessons while tasting Nashville's southern taste at the Wildhorse Saloon.
For more than 200 years, music has left a lasting imprint and is now waiting for your students to experience it, with UR Tours and Events.
Highlights
Country Music Hall of Fame
Hermitage
Ryman Auditorium
Grand Old Opry House
RCA Studio B
Nashville Parthenon
Nashville Christmas Parade
Gatlinburg/Pigeon Forge
Gatlinburg & Pigeon Forge, Tennessee are nestled in the foothills of the Great Smoky Mountains and offers fun and excitement.
Spend the day at Dollywood theme park, where your students can enjoy thrilling roller coasters, sing along to a variety of shows or browse the shops. Your students are sure to be entertained in action-packed Pigeon Forge and Gatlinburg.
Experience all the Smokies has to offer your student group tours.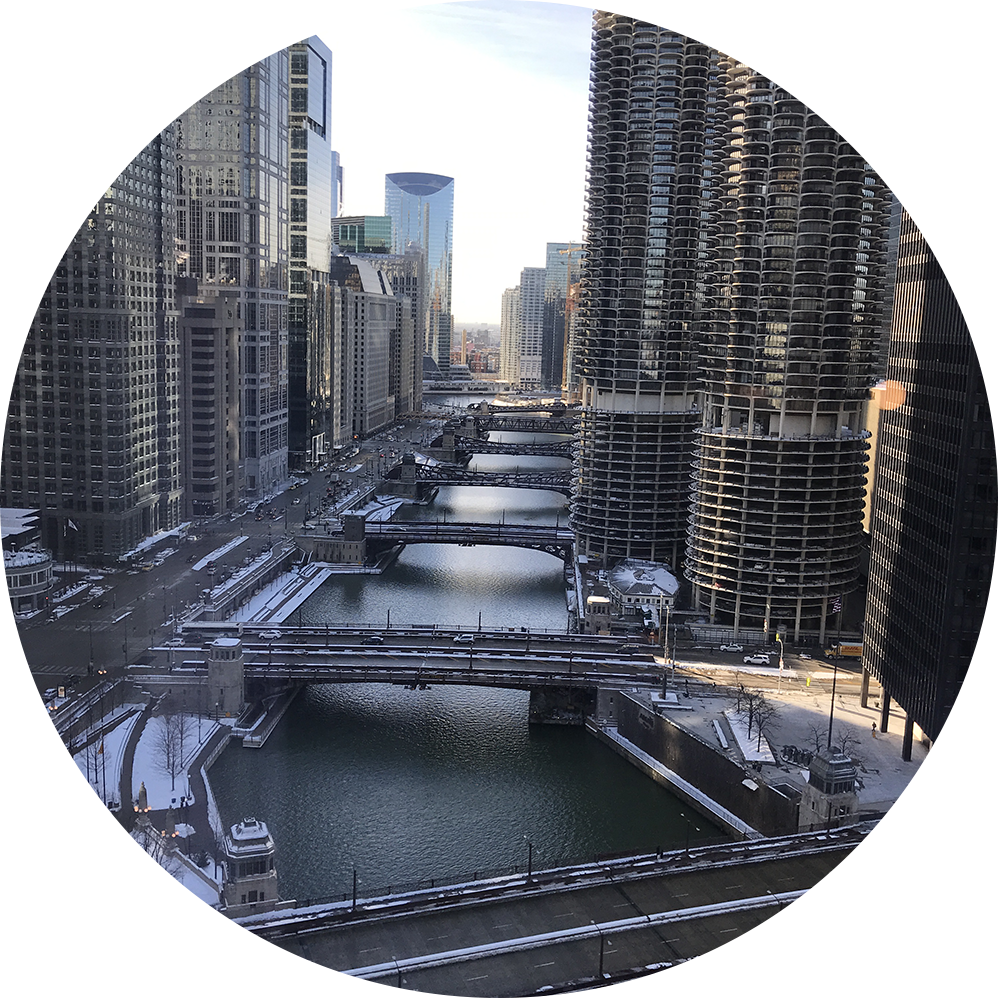 Chicago
Chicago
Chicago is the ideal place for student and youth groups. Chicago has major bragging rights when it comes to some of the leading museums in the country, along with award-winning theatre and one-of-a-kind attractions. Find new ways to explore Chicago by attending open rehearsals for the Chicago Symphony Orchestra, participate in Q & A sessions following one of Broadway in Chicago shows or attend a baseball game. And did we mention enjoying deep dish pizza during your visit? Chicago, a city that can inspire student tours across any subject.
Highlights
Chicago History Museum
360 Chicago
Millennium Park
Cloud Gate (The Bean)
Navy Pier
Chicago Art Institute
Willis Tower including Skydeck
Broadway in Chicago
Shedd Aquarium
Sightseeing River Cruises
Wrigley Field
Baseball Game
Field Museum
Museum of Science and Industry
Blue Man Group
Broadway In Chicago
Chicago Symphony
Orchestra
Music Festival Competitions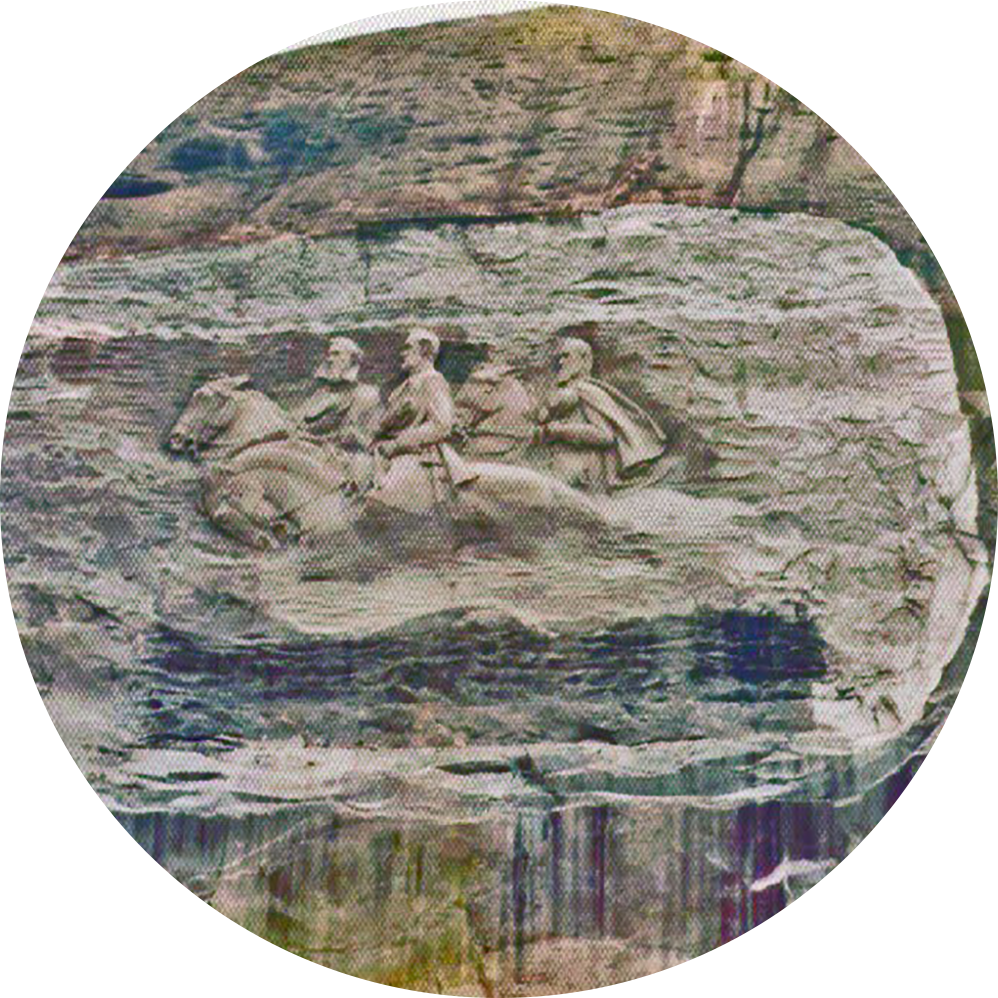 Atlanta | Savannah
Atlanta
Home of the world's largest aquarium and true southern hospitality! If you are looking for a festival competition, a performance at Centennial Olympic Park, or just some fun in Six Flags Over Georgia, Atlanta is the place for you! Enjoy a guided tour of CNN Studios, eat lunch or dinner at The Varsity, pet an animal at Zoo Atlanta, explore the world's largest collection of Coke memorabilia at the exciting World of Coca-Cola, and visit the Georgia Aquarium with eight million gallons of fresh and marine water as well as home of the famous whale-shark exhibit!
Atlanta has something for every performing group. There is no shortage of exciting activities for student groups.
Highlights
World of Coca Cola
Behind the Scenes tour of CNN
Stone Mountain Park
Martin Luther King Jr Historic Site
Atlanta History Tours
Six Flags Over Georgia
Centennial Olympic Park
Georgia Music Hall of Fame
Zoo Atlanta
Georgia Aquarium
Music Festival Competition