Top International Performance Destinations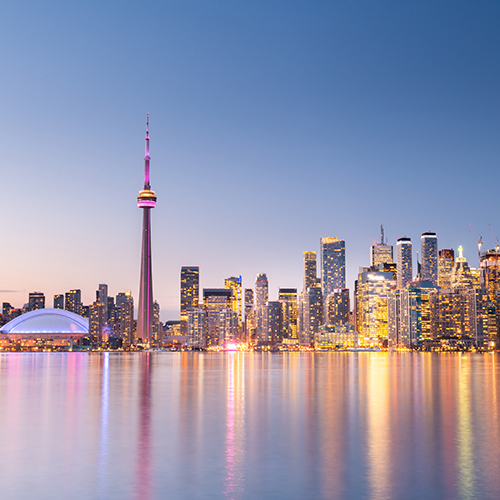 Canada
Canada Performance Trip
Toronto is Canada's largest city and home to a bustling performance arts community which boasts great theaters and shows.
Toronto is known for its variety of commerce, industry and tourism. It is a truly beautiful and fascinating city, and an exciting place to discover. The flourishing waterfront offers an open-air theater, antique markets, marinas and many sightseeing opportunities like CN tower that should not be missed.
Unique and Exciting Performance Opportunities:
Canadian Broadcasting Centre & CBC Museum
Casa Loma
Ontario Place
Ontario Science Center
Paramount Canada's Wonderland
St. Michael's Cathedral & Choir School
Toronto Aquarium
Sample Niagara & Toronto Performance Itinerary
Day One
Welcome to Canada
Arrive in Niagara Falls, ON
Experience Journey Behind the Falls.
After lunch cruise on Hornblower Niagara Cruises as it passes in front of the American Falls, past the Rock of Ages, beyond the Cave of the Winds to the foot of the Horseshoe Falls.
Walk to Clifton Hill – Clifton Hill offers the most incredible experiences in Niagara Falls, Canada. Where else can you ride a giant wheel 175 feet above the Falls for the most amazing view.
Be challenged by over 300 interactive games at Canada's largest entertainment complex.
Be wowed by exhibits of the strange, the odd and unbelievable.
Steal a scene with your favorite movie and music stars.
Putt with life size dinosaurs in a 36-hole mini-golf adventure
Rock n Bowl in a 25,000 square foot entertainment complex.
Plus many other fun filled experiences that can't be found anywhere else!
Depart for Toronto.
Group Dinner this evening.
Day Two
Explore Toronto
CN Tower – ride one of the glass-faced elevators for the 58-second ride to the Observation Deck to enjoy the panoramic view of the city from the 360-degree observation terrace. Do you dare to walk on a glass floor 553 m (1.815 feet) above the streets of Toronto.
Ripley's Aquarium of Canada.
Performance Opportunity.
After your performance – Begin your self-guided visit of the 12,500 square-metre world-class attraction featuring more than 5.7 million litres of water and depicting marine and freshwater habitats from around the world!
Walk to the Rogers Centre and enjoy a baseball game (pending schedule).
Day Three
Play in the Park.
Canada's Wonderland.
Performance Opportunity.
Park Closes – Time to head home!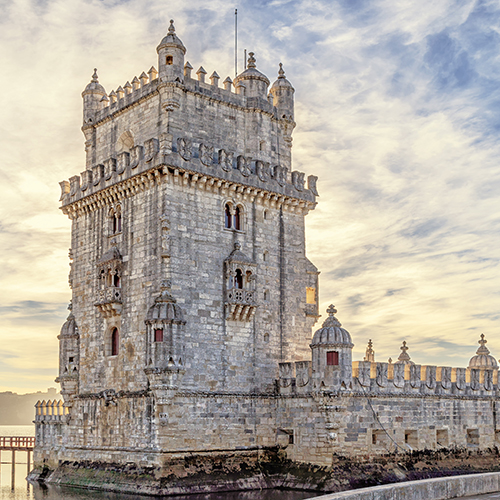 Portugal
Portugal Performance Trip
Our Portugal Student Tour is a unique experience for student groups & the perfect background for an unforgettable educational trip in Europe. In the landmarks of Lisbon, Evora and Algarve, Portugal's personality comes into focus.
Here is one of our highlighted sample itineraries.
Day 1
Overnight flight.
Meals on plane.
Day 2 Arrive Lisbon (D)
Arrival at Lisbon's International airport, where your tour escort will meet you.
Transfer to your hotel.
Today enjoy a guided city tour of Lisbon where you will discover the old City, its monuments (Rossio Square, Comércio Square, Marquês de Pombal Square, historical quarters) and drive along the riverside to admire Black Horse Square, crossing the Bridge over Tagus River.
Group dinner and overnight Lisbon.
Day 3 Performance #1 Lisbon (B,D)
After breakfast visit of Belem quarter to see the Tower constructed between 1515 and 1519 in the middle of the Tagus.
Next is Jerónimos Monastery for a guided tour of the church, Dom Manuel undertook to build this magnificent Hieronymite monastery which is considered to be the jewel of Manueline Art.
You will see the Igreja de Santa Maria and the cloisters.
You will walk to the 52 m Monument to the Discoveries, it represents the bow of a ship with the prince pointing the way to a crowd of important figures.
Possible school exchange.
Possible afternoon/ evening concert – In collaboration with the US Embassy in Lisbon. For example in the Belem Cultural Center, aula magna or the Palazio Voz, a building with beautiful rooms with frescos and chandeliers which is used for cultural presentations.
Dinner and overnight in Lisbon.
Day 4 Sintra – Cascais – Estoril (B,D)
In the morning, you will leave Lisbon first for Sintra –primarily known because of the Pena Palace (Palácio de Pena), built in the 19th century in an eclectic style by the Portuguese king-consort Dom Fernando II.
The town of Sintra itself boasts the medieval Sintra National Palace and several 19th century estates.
Sintra and its surrounding mountains (Serra de Sintra) are classified as a UNESCO World Heritage Site.
Continue the day with a visit of Boca do Inferno (Hell's Mouth) to see the spectacular look out point with a small daily Handcrafts Market.
Afternoon visits of Cascais, a fishing port of age old tradition and a bustling holiday resort.
After Cascais you will continue to Estoril, it lies on the cornice road linking Lisbon and Cascais.
It is a pleasant location facing Cascais Bay, its park of tropical and exotic plants, trees, palm lined avenues, beaches of fine sand.
You also should not miss the beautiful Parish Church (Assunção Church).
Back to Lisbon for dinner and overnight.
Day 5 Performance #2 Lisbon – Coimbra (B,D)
Enjoy breakfast at your hotel.
You will first visit the Music museum, located in a rather unexpected venue, namely, the Alto dos Moinhos metro station, filling two floors of the west wing of the station.
The collection of instruments is one of the most prized in Europe, since it is one of the widest and most varied on the continent, comprising rarities and unique pieces from all corners of the world.
Afterwards board your coach and transfer to Coimbra. Stop in Batalha to visit the Monastery and lunch on your own.
Late afternoon continue to Coimbra – Upon arrival visit of the music conservatory of Coimbra.
Evening concert with local ensemble at the auditorio of the conservatory of Coimbra, or at the Teatro Gil Vicente or similar.
Group dinner and overnight Coimbra.
Day 6 Coimbra – Porto (B,D)
Morning guided tour of the University of Coimbra followed by some free time in Coimbra on your own.
Afternoon transfer to Porto and driving via the Douro River including stops and breathtaking views and landscapes.
Upon arrival check/in. Group dinner and overnight Porto.
Day 7 Performance #3 Porto (B,D)
Morning enjoy guided tour of Porto passing the Cathedral, the Soa Fransisco Church and much more.
Some free time and lunch on own in Porto.
Afternoon or evening joint performance at the Casa de Artes, Auditorio Municipal or Casa de Musica (small hall – subject to availability).
Possible collaboration with Teclarte Music school, the Espirito de music foundation or the Escola das Artes.
Group dinner and overnight Porto.
Day 8 Porto – Leiria – Lisbon (B,D)
Following breakfast, check out of your hotel, load your luggage on the coach and travel back to Lisbon.
Along the way make a stop in Leiria where you will visit the medieval Castle from where you will have a beautiful view over the city.
Lunch on your own in Leiria.
Travel further to Lisbon and have the rest of the afternoon at leisure for individual sightseeing or last minute souvenir shopping.
Farewell dinner and overnight in Lisbon.
Day 9 Departure (B)
Morning departure to the airport for flight back home.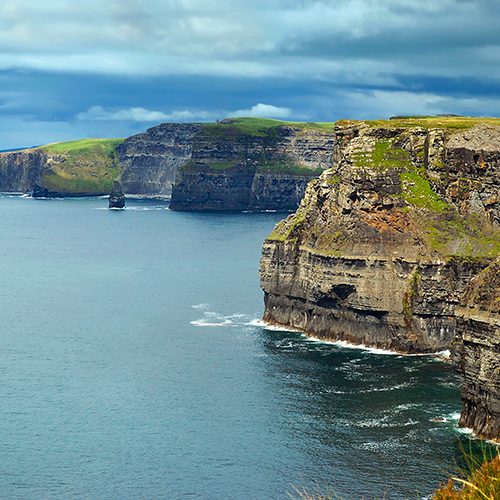 Ireland
Ireland Performance Trip
From the bustling cities of Dublin and Belfast, to the sweeping vistas of The Burren and the Cliffs of Moher, a trip to Ireland is as unique as its people. Catch a traditional Irish music session in cities such as Galway, Cork or Killarney. Your students will be amazed and inspired with a concert at St. Patrick's Cathedral in Dublin. Take home amazing pictures and memories in countless shades of green from the Emerald Isle.
In Ireland, your band can join over 1,000 musicians from all over Ireland, Europe and the USA to take part in the Limerick International Band Parade and Competition! Be part of the St. Patrick's Day traditions as your students march down the streets of Dublin performing in the Lord Mayor Dublin's St. Patrick's Day Parade. The parade brings together Bands and Floats from all over the world.
Sample Tour Itinerary
Day One
​Day Two
Upon arrival meet your guide for a scenic coach and walking tour of Dublin.
Enjoy the sights of Dublin including: Trinity College, Merrion Square, Grafton Street, O'Connell Street and more. You will have a bit of free time this afternoon to shop and explore this vibrant town center.
Enjoy a group lunch at a local restaurant.
Later, arrive at your hotel for check-in and dinner on your own.
Day Three
St. Patrick's Day Festivities – Much of the day will be filled with the St. Patrick's Day Parade for the Marching Band and Color Guard.
After a full day of music performance and festivities, enjoy a final few hours celebrating with the Irish in Dublin.
Later, we will return to your hotel for a St. Paddy's Day dinner.
​Day Four
Glendalough and Cork – Enjoy sleeping in a bit this morning!
After a late breakfast, we will leave the big city behind and begin a journey around the island.
The first stop is the ancient monastic site of Glendalough, located in the beautiful Wicklow Mountains.
We'll take a peaceful walk along the lakes and through the forest while learning about the monastery and its role in history.
Then, travel down to Cork where you'll set up in your hotel and have dinner.
Day Five
Blarney and Dingle – We will do a bit of driving today cutting across southern Ireland from east to west.
Our first stop is Blarney Castle, home to the famous Blarney Stone.
After "kissing the stone" we will make our way to Dingle at the far southwest tip of Ireland.
Settle in to your hotel and experience charming Dingle town.
We will meet later for a group dinner.
Day Six
The Dingle Slea Head Experience – Today, experience some of Ireland's wildest natural beauty and most ancient Christian sights.
We'll travel the Slea Head road through endless fields of "40 shades of green," ocean waves crashing on rocks, and all the sheep you'll ever want to count.
Tonight, enjoy opportunities to experience some traditional Irish folk music and dinner on your own.
Day Seven
The Cliffs of Moher and return to Dublin – After a scenic drive through the coastal mountains, enjoy a ferry ride crossing the River Shannon to County Clare.
Experience the breathtaking Cliffs of Moher where you'll find yourself teetering on the edge of a series of a 700 foot cliffs perched on the North Atlantic.
Then we will head back across the island to Dublin for a grand farewell dinner to cap off your adventures in Ireland.
Day Eight
Heading Home – Enjoy your final Irish Breakfast and pack your bags.
Your tour ends today with a late morning departure.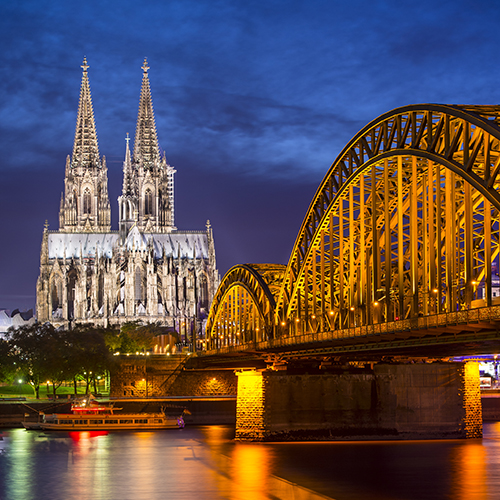 Germany
Germany Performance Trip
Germany exposes student groups to the opportunity to experience an edgy vibrant city in ever changing Berlin and rich tradition in Munich. Exploring this dynamic country and all its contrasts makes a tour of Germany a must. Consider taking a trip over to Austria, the country that gave us Mozart, Haydn, Schubert and Strauss.
Enjoy the exceptional acoustics of these historic performance venues that were home to some of history's greats.
The Gmunden Civic Center
Vienna Opera House – one of the busiest performing halls in Europe
The "Musikverein" is home of the Vienna Philharmonic
Votivkirche – a neo-Gothic church on Vienna's Ringstrasse
Mozarteum Concert Hall of Salzburg
Local schools and universities.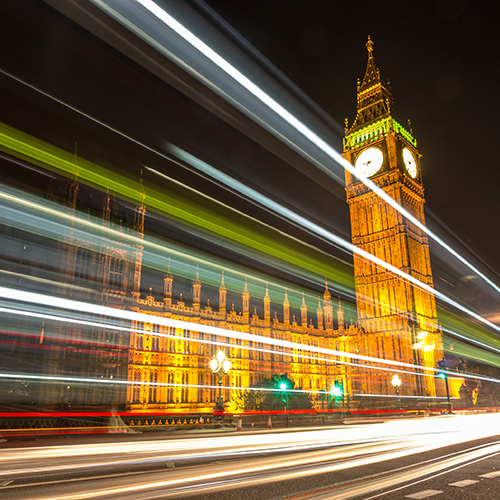 England
England Performance Trip
Touring London is an opportunity of a lifetime with an educational component for all of our student groups. Performing groups have the opportunity to take the world stage and perform in amazing, ancient places for an international audience throughout England. Whether marching down the streets of London or singing in a cathedral built in 1043 AD is an experience that will never be forgotten. An international performance tour is an experience they will be remembered and shared for years to come.
The performance opportunities include:
Formal Concert at Collegiate Church of St. Mary's Warwick
Concert at Christ Church in Oxford
Formal Concert at St Paul's Church in Covent Garden and Eucharist
Informal Performance at the Palace of Versai
Student groups will visit the Tower of London, Westminster Abbey, and the Parliament area, cruise down the Thames River, tour the City of London, and observe changing of the guards at Buckingham Palace.
Other attractions include the London Eye, attendance of the Lion King in West End, St. Paul's Cathedral where they will enjoy an Evensong, and The Beatles London Walking Tour.
Let UR Tours and Events take you where you want to go!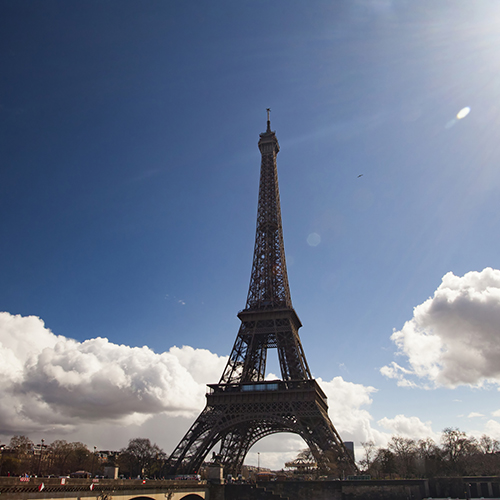 France
France Performance Trip
France is known worldwide for its sophisticated urban elegance, rustic countryside, beautiful performance venus and rich culture! Your students will see the stunning capital city of Paris with it legendary landmarks, including the iconic Eiffel Tower.
​Day 1
Day 2 | Paris
Perform at the Notre Dame Cathedral
Louvre Art Gallery
Eiffel Tour
Day 3 | Paris
Chateau de Versailles
Perform a concert at the Church of Madeleine ​​
​Day 4 | Paris
Cité de la Musique
Perform a concert in Jardin du Luxembourg
Backstage Tour of Opera Garnier
Day 5 | Paris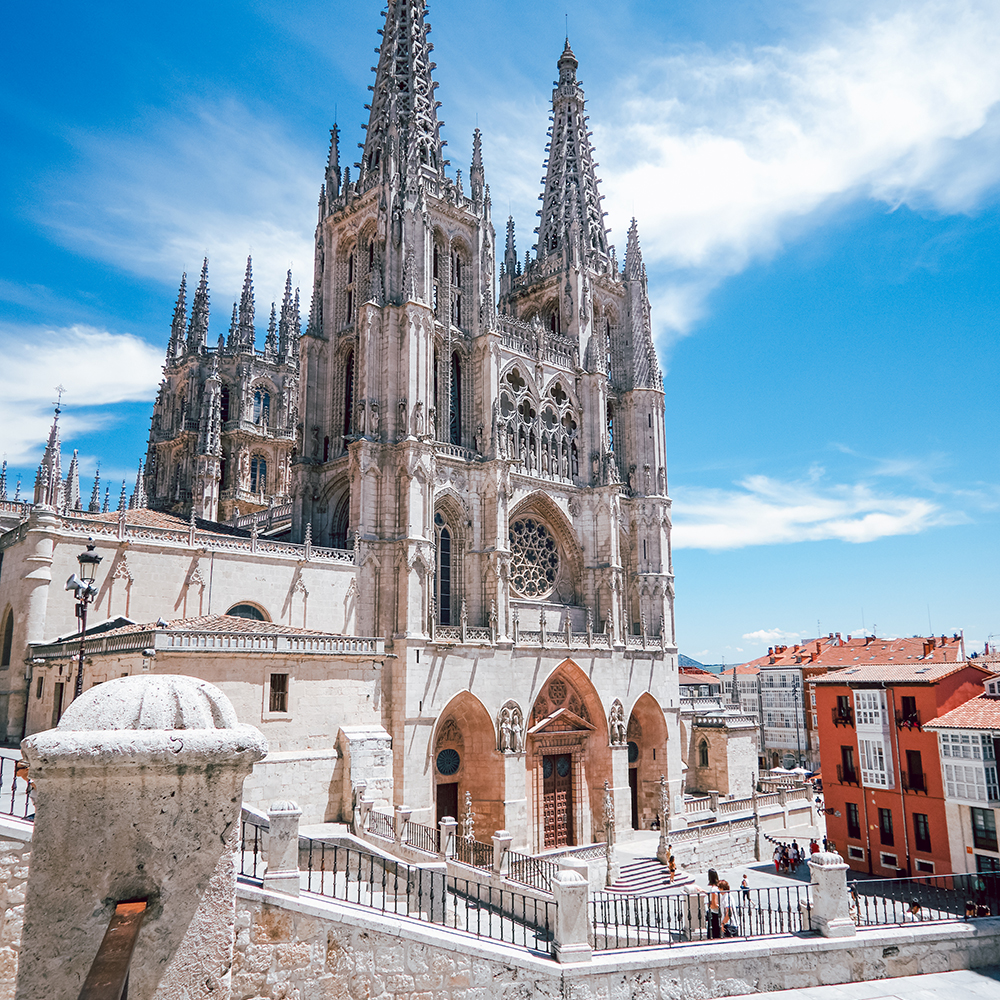 Spain
Spain Performance Trip
Plan a tour to Spain with your students and experience, hear, taste and smell what Spain is all about. The City of Madrid will beg students to wander through streets with medieval mansions, baroque spires and contemporary architecture. See Barcelona through Gaudí's eyes or the landscapes of Toledo captured by El Greco. In Spain, there's always something to flamenco about!
Discover Spain with UR Tours and Events
Sample Itinerary
​Day 1 | Arrival Barcelona
Arrival in Barcelona.
Welcome Tapas Dinner.
Day 2 | Barcelona Day
Breakfast.
Explore city on a guided walking tour that strolls La Rambla to the public market and Gothic Cathedral.
Then take the coach tour past Olympic Stadium, La Pedrera, Parc Guell finishing with Sagrada Familia with an inside visit.
Day 3 | Barcelona – Montserrat – La Seu d'Urgell
Breakfast and depart to La Seu d'Urgell with a stop to Montserrat for a guiding tour of the Mountain that rises to 1.238 m, religious center of Catalonia.
Royal Basilica and the statue of the Black Virgin "The Moreneta" patroness of Catalonia (Romanesque sculpture in polychrome wood of the XII century).
Then on to Cardona; Afternoon, drive to La Seu d'Urgell.
Day 4 | Day to Seu d'Urgell and Andorra
Breakfast.
Walking tour in Seu Urgell, located 10 km from the Spanish-Andorran border.
Discovery of the village, the seat of the Bishop of Urgell (Co-Prince of the Principality) and Olympic city – Afternoon, depart toward the Principality of Andorra to discover of the old city Andorra, the capital of the principality.
Walk through the old quarters to the outside of the Casa de la Vall (Old manor house belonging to the family Busquets, purchased in 1702 by the Council of the Earth, to become, today, the Andorran Parliament).
Day 5 | La Seu d'Urgell – Pamplona – San Sebastian
Breakfast.
Depart to San Sebastian with a stop in Pamplona, medieval and modern city.
Afternoon, walk through its picturesque medieval quarters with the Plaza del Castillo, who marks the transition between the old and modern parts of the city, it was in the middle Ages the "Plaza de Armas".
Visit the cathedral, dedicated to the Virgen del Sagrario, one of the religious buildings of the largest in Spain. Continuation to San Sebastian, the pearl of the Basque Country.
Day 6 | Day of San Sebastian
Breakfast.
Morning, walking tour of the old town that does not lack charm with its narrow bustling streets.
Along the beautiful bay of the Shell, "Bahia de la Concha" at the foot of the Mounts Urgull and Igueldo.
Day 7 | San Sebastián – Bilbao – Laguardia
Start your day with a visit to Guggenheim Museum nearby Bilbao before venturing the medieval Santillana del Mar in the Cantabria region.
Enjoy lunch in the heart of town en route to Fuente De.
​Day 8 | Laguardia – Burgos – Madrid
Breakfast.
Departure to Madrid with stop in Burgos, which preserves important vestiges of its medieval splendor, the former step on the Pilgrim which is often presented as a proud city, proud of its past and its rich cultural life.
Discover the Cathedral, a jewel of Gothic art in Spain.
Then the Plaza Mayor and Plaza de Santo Domingo de Guzmán.
Bustling streets with several souvenir shops, boutiques and local products.
Day 9 | Day Madrid
Breakfast.
Morning tour which allows you to contemplate the contrasts that Madrid offers to visitors: the modern city, the offices along the Castellana boulevard, the Santiago Bernabeu or the famous Arenas perpetuating traditions as the national holiday.
The beautiful squares: Puerta del Sol, Cibeles, also the door d`Alcala and the Retiro Park and the Atocha station.
Then the old city you will discover the Royal Palace, Mayor Street and the Plaza Mayor in the neighborhood of the House of Austria.
Afternoon, visit the Museo del Prado, one of the most prestigious in the world. Contains the most important works from the Royal Collection.
The Spanish school is distinguished with paintings of Goya, El Greco, Velázquez.
Day 10 | Day Toledo, Patrimony of Humanity
Breakfast.
Departure for Toledo, a town located 70 km from Madrid, which retain a summary of art, history and religion of the Spanish.
Visit with local guide of the city the cathedral, the Santo Tomé church which houses one of the famous paintings by El Greco, "The Burial of Count Orgaz".
Day 11 | Madrid – Fly home end of the service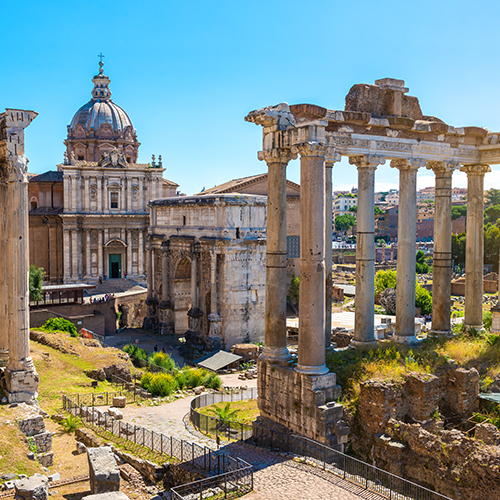 Italy
Italy Performance Trip
Italy is known for its artistic and musical past, and this offers student music ensembles visiting the country an unforgettable and distinctly unique experience.
Discover the history of Rome, see original masterpieces in the Sistine Chapel, re-imagine Roman gladiators at the Colosseum, and perform at some of the world's most renowned basilicas on an Italy performance tour.
Sample Italy Performance Tour
Day 1 | Depart to Italy
Depart on your flight to Italy (Milan).
Day 2 | Milan – Mestre (Venice)
Arrival into Milan's Malpensa Airport.
Visit Casa Verdi home of Giuseppe Verdi and his wife – you will see the Museum rooms and the Great Room of Honor.
Time permitting, enjoy a self-guided visit to the Duomo – Milan Cathedral, the religious heart and symbol of the city of Milan, dedicated to the birth of the Virgin Mary and one of the largest Gothic churches in the world.
Board the coach and transfer to Mestre in the Venice, arrive at the Hotel and check in.
Day 3 | Venice
Travel by private water taxi to San Marco.
Arrive at St. Mark's Square and meet your English speaking guide for a walking tour of Venice.
In the afternoon attend an evening Vivaldi concert (pending schedules).
Day 4 | Lucca
Transfer to Pisa, famous for its Leaning Tower where Galileo conducted his experiments on the velocity of falling , enjoy a visit to the Cathedral (Duomo), and spend some time taking photographs in the "Square of Miracles".
Noon concert performance at area church.
In the afternoon board the coach and travel to Lucca, a beautiful medieval walled city in Tuscany.
Check in for a 2-night stay.
After dinner, attend an evening Puccini Organ Recital (pending schedules).
Day 5 | Lucca (Florence)
Transfer to Florence (approx. drive time 1 hour).
Arrive in Florence and meet your English Speaking guide to begin a walking tour of Florence, which may include such sights as the Duomo, the Baptistery, the Uffizi Art Gallery and the Ponte Vecchio (Old Bridge).
Day 6 | Siena
Depart for San Gimignano (approx. drive time 1.5 hours), you will have time for a brief visit to this "city of towers" which has survived from the Guelph-Ghibelline religious wars of the 13th century.
Noon concert performance at area church.
Depart for Siena (approx. drive time 1 hour), meet your English speaking guide to begin a walking tour of Siena, transfer to hotel.
Day 7 | Rome
Depart towards Rome, enjoy a stop in Orvieto (approx. drive time 1 ¾ hours).
You could visit the Duomo with its beautiful exterior mosaics and the excellent frescoes by Luca Signorelli, descend the 200-foot well of San Patrizio, tour subterranean Orvieto, or visit any of the town's many museums or churches.
Continue on to Rome, the Eternal City (approx. drive time 1½ hours).
Arrive at the Roman Catacombs of San Callisto where you will enjoy a guided tour – In Ancient Roman times, no one was allowed to be buried within the city limits. You will visit only a small part of the hundreds of kilometers of tunnels excavated underground as the final burying place for thousands of Christians.
Day 8 | Rome
Transfer to the centre of Ancient Rome for a guided tour of Ancient Rome which includes sights such as the Imperial and Roman Forums, Piazza Venezia's Victor Emmanuel Monument and Circus Maximus, among other things and entrance to the Colosseum.
Later on visit the Museum of Musical Instruments – part of the Accademia Nazionale di Santa Cecilia it holds one of the foremost Italian collections.
It includes more than five hundred items such as instruments, accessories, objects and relics which testify to many diverse musical cultures: five centuries of European, Asian and African musical history, from early to contemporary western music, to Italian folk music and non-European ethnic music.
Performance in Rome possible at Chiesa di S Agnese in Agone or Sala Petrassi at the Parco della musica (or similar; pending schedule).
Day 9 | Rome (Pompeii)
Transfer to Pompeii and meet your English speaking guide for a walking tour of the archaeological excavations at Pompeii – an earthquake in AD62 was just a prelude to the tragic day in AD79 when Mount Vesuvius erupted, burying the town in 6 metres of pumice and ash.
Day 10 | Rome
Start the day with a guided tour of Vatican Museums and visit to St. Peter's Basilica – originally a group of Papal palaces, the Vatican Museums, including the Raphael Rooms and the Sistine Chapel, contain a truly awe-inspiring and diverse collection of art.
Day 11 | Return home
Meet coach and depart for Rome's Leonardo da Vinci Airport.
Arrivederci Italia!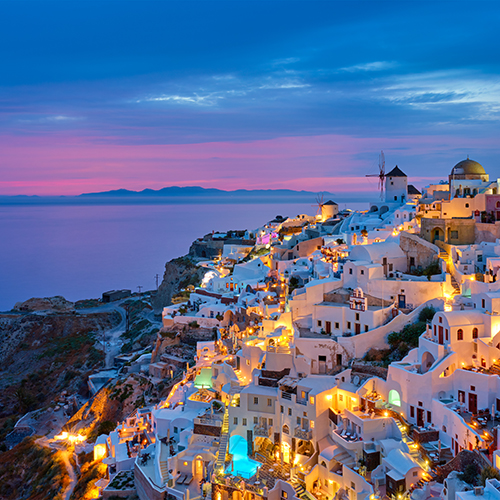 Greece
Greece Performance Trip
Your student group will delve into the land of mythology, stunning ancient ruins of past civilizations, first ever Olympic Games and explore the birthplace of democracy in Athens.
Check out our most popular educational tour to Greece:
Day 1 | Arrival in Athens
Upon arrival at Athens International airport, transfer to your hotel in Athens.
Dinner and overnight in Athens.
Day 2 | Panoramic Tour of Athens
After breakfast at your hotel, departure to a half-day guided visit of Athens by private coach.
Visit of the site of Acropolis and panoramic tour.
Have a short stop at the Panathenaic Stadium where the first Olympic Games of modern times were held in 1896. Continue and pass by the Prime Minister's residence (ex Royal Palace) guarded by the Evzones in their colorful uniform, the Temple of Olympian Zeus, the Hadrian's Arch, the Parliament and the memorial to the Unknown Soldier, the Academy, the University, the National Library, the Constitution Square (Syntagma).
Dinner and overnight in Athens.
Day 3 | Athens – Mycènes – Epidaurus – Nafplion
After breakfast and check out at your hotel, board your private coach and leave to Nafplion , the first capital of Greece, a monument of neoclassical architecture. Short stop at the Corinth Canal.
Visit the archaeological site of Mycenae, the tomb of Agamemnon and the archaeological museum.
Visit Epidaurus, with its famous amphitheatre and site.
Back to Nafplio and visit of Palamidi castle.
Dinner and overnight in the old town of Nafplion.
Day 4 | Nafplion – Sparta – Mystras
After breakfast and check out at your hotel, board your private coach and leave to the central Peloponnese, driving south by the scenic coast of the Argolis Gulf.
Then arrive in Sparta, the modern city was developed under the reign of King Otto after 1834.
Visit the archaeological site, the Acropolis and the ancient theater of Sparta, and then Site medieval Mystras.
Admire the Byzantine city of Mystras, the second most important city of the Byzantine Empire.
Dinner and overnight in Sparta.
Day 5 | Monemvasia – Mani
After breakfast and check out at your hotel, board your private coach and leave to Monemvasia, which is built on an islet attached by a trail to the mainland.
On the way you will visit Githeo, a seaside town, the port of ancient Sparta.
Then drive to Areopolis, a large village in the typical Maniot style.
We will visit Vathia, one of the most impressive village of Mani area.
Dinner and overnight in Areopolis area.
Day 6 | Diros Caves – Kalamata
After breakfast and check out at your hotel, board your private coach and leave to Diros Bay where you will see the most beautiful lake caves in the world, two caves that have been explored after the Second War World.
The tour will be on a guided boat trip.
Then continue to Kalamata, visit the city and then Pylos, better known as Navarino.
Dinner and overnight in Kalamata.
Day 7 | Kalamata – Messinia – Olympia
After breakfast and check out at your hotel, board your private coach and leave to Olympia crossing the coast of the Ionian Sea .
On the way you will visit the ancient Messinia / Ithome, one of the most beautiful archaeological sites and the largest in Greece.
Late afternoon arrival at the Olympia.
Dinner and overnight in Olympia.
Day 8 | Olympia – Athens
After breakfast and check out at your hotel, board your private coach and leave to a guided tour of the ruins of Olympia, the Sanctuary of the Olympian Zeus and the Museum.
This is the largest archeological site of Greece situated in the idyllic Alfios Valley.
Later in the afternoon we depart to Athens.
Dinner and overnight in Athens
Day 9 | Athens – Departure
After breakfast and check out at your hotel, board your private coach and transfer to Athens International airport.
Flight home.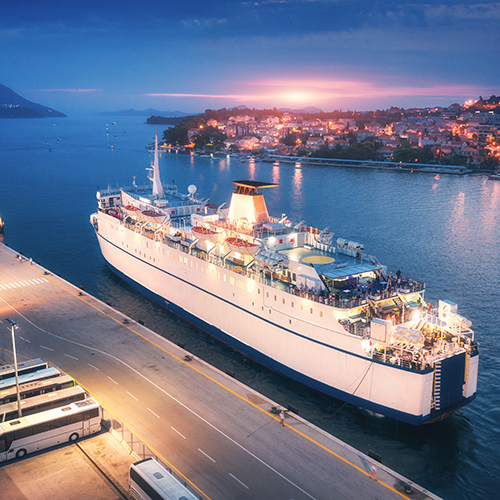 Cruises
Cruise Performance Trip
If you are looking for a unique way to showcase your performing group or just want to reward your student group, then a cruise is the best value on earth.
Cruises are quickly becoming the go-to venue for student performance groups and high school class trips. Cruising the Caribbean aboard a cruise ship while prepping for a performance on the ship's main stage is a life-changing and incredibly exciting opportunity for middle and high school students! Students will make lasting memories with their classmates while sharpening their performance skills.
One low price covers just about everything. All your meals, shipboard activities and entertainment are included. Choose from a three night, four night, five night or even a seven night itinerary and you will be on the way to a memory that will last a lifetime.
UR Tours and Events will coordinate your entire cruise trip, including airfare and ground transportation to and from the port and performance arrangements. All you have to do is let us know what you want to see and do; it's our job to make it happen!
UR Tours and Events will coordinate your entire student cruise performance trip.
Contact Us Now And See What We Can Do For You!
Whether you're looking to travel with your students across the country or around the world, we're committed to delivering a unique, meaningful experience for you and your students. Let UR Tours and Events be part of your next travel experience.
"To all my music educator friends….you would be crazy not to use Livy with UR Tours for any trips you might be planning! This past weekend was the third time I used her and she is the best. Thanks for taking care of us the weekend Livy. We had a blast!"
Hollie C. ,

Choir Director | Louisiana
"Teacher friends, or anyone who wants to plan a trip for a group I cannot express how amazing Livy and UR Tours and Events is to work with to create a wonderful experience. I've worked with Livy for twelve years including five performance trips to Walt Disney World and two workshop/Broadway show trips to New York City. Simply THE BEST!"
Michaela H.,

Choir Director | Maryland
"To all my music educator friends….you would be crazy not to use Livy with UR Tours for any trips you might be planning! This past weekend was the third time I used her and she is the best. Thanks for taking care of us the weekend Livy. We had a blast!"
Choir Director,

Louisiana
"I couldn't have asked for a better trip. I was nervous about traveling as a chaperone with 30+ high schoolers, as I have been on badly organized trips, but this was amazing! Enough information was handed out before hand and, as unexpected things came up (Covid-19 national crisis) . . . . Thanks for a great trip!"
"I wouldn't recommend any other company to plan our trips. They are well organized and always have my student's best interest in mind. The trips I have taken with them (Hawaii, California and Florida) have always run smoothly. I can't recommend them enough."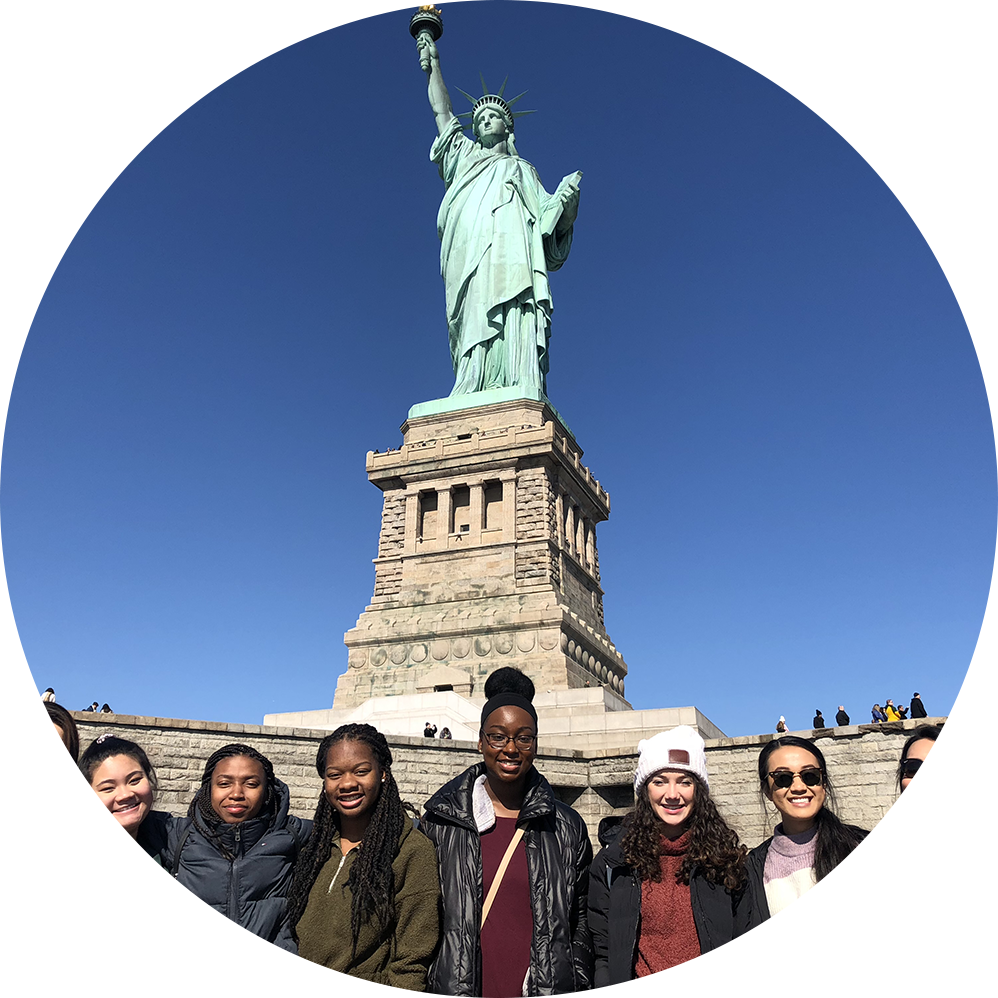 New York City
New York City
New York City is a popular destination for both performance and educational trips for students. From Broadway to SoHO, Wall Street and Central Park, with a visit to this one city, you can inspire your students to pursue a career in theater, fashion, finance or the arts. It's why so many school groups choose to hit The Big Apple every year as part of their program. Whether students are performing on stage or being wowed from the seats, dreams are born once the curtain rises. Inspire your students to follow their dreams in New York City!
Highlights
Rockefeller Center
Radio City Music Hall
Top of the Rock
Lincoln Center
Museum of Modern Art
Central Park
Cathedral of Saint John the Divine
NBC Studios
USS Intrepid
Statue of Liberty and Ellis Island
9/11 Memorial and Museum
Freedom Tower
Broadway Shows and Workshops
New York Philharmonic Concert and Workshops
The Brooklyn Tabernacle
Brooklyn Bridge
Veteran's Day Parade
St. Patrick's Day Parade
Macy's Thanksgiving Day Parade
Carnegie Hall Tours and Performances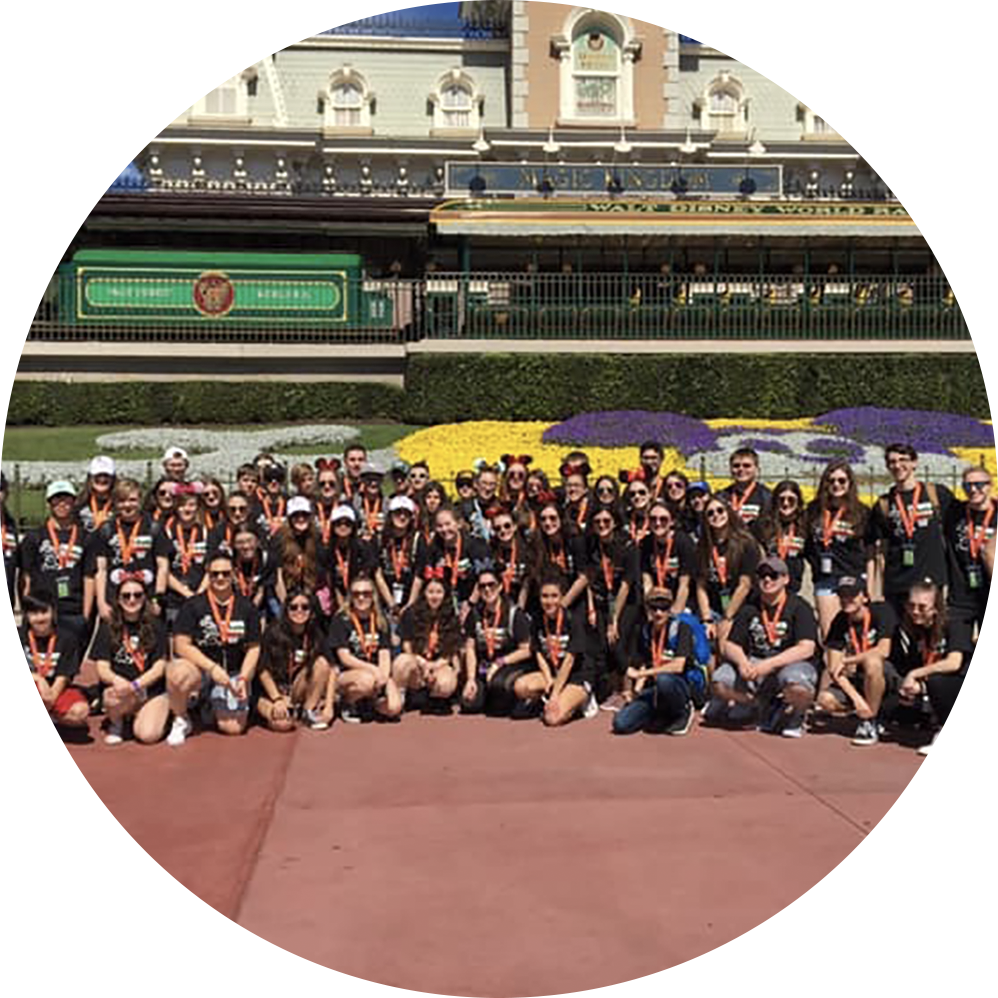 Orlando
Orlando
THE most popular destination, Orlando offers great theme parks, educational programs, performance opportunities and of course perfect weather.   Orlando is a city unlike any other with amazing beaches within an hour drive, endless activities outside of the main theme parks not to mention great college visits and educational activities across Central Florida.   Our groups can't get enough traveling year after year
Highlights
Walt Disney World® Resort
Universal Orlando Resort™
SeaWorld
Cocoa Beach
Kennedy Space Center
Visitor Complex
Disney Performing Arts
Workshops and Performances
Universal STARS Workshops and Performances
Disney Youth Educational Programs
Universal Programs and Tours including Special FX Tour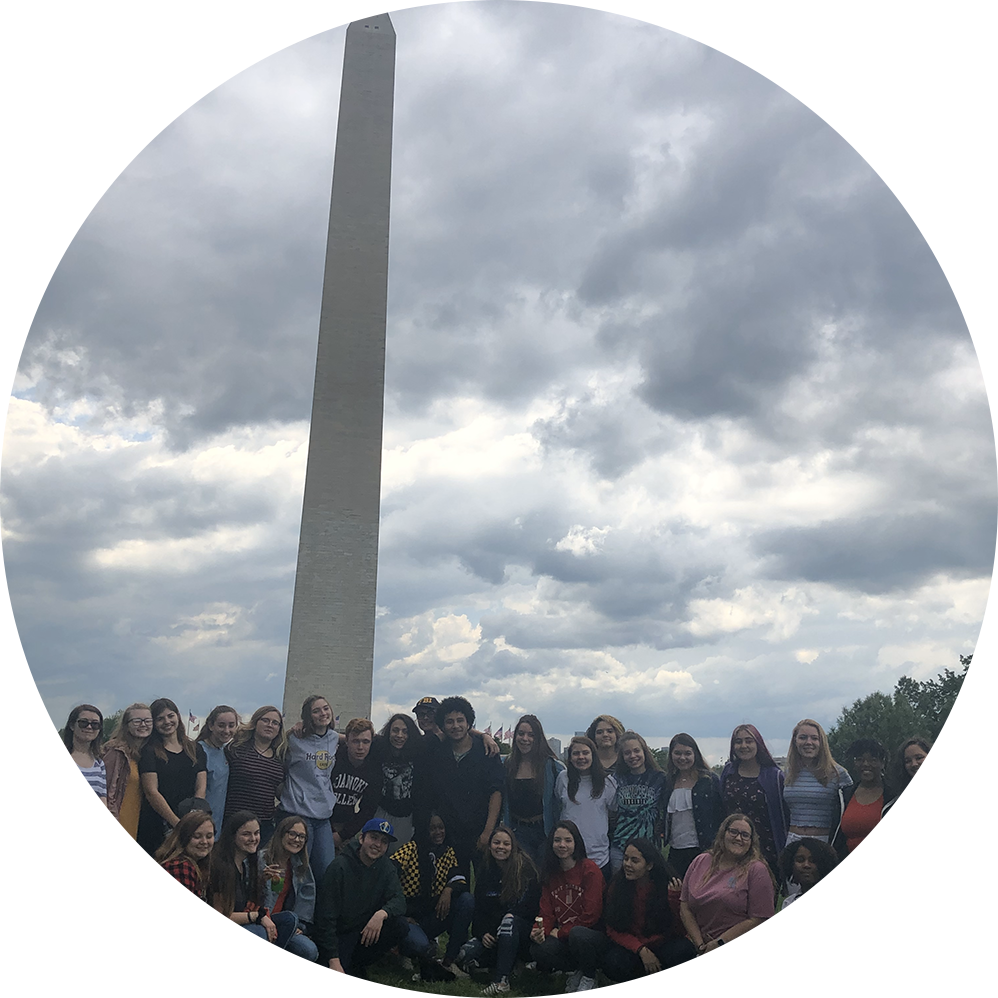 D.C. | Williamsburg
D.C. | Williamsburg
Washington D.C.
​History, Art, Theatre, Government: there is only one place that you can find all this and more, in Our Nation's Capital, Washington, D.C.
Whether it is a high school band trip to Washington D.C., a musical ensemble, orchestra, or a choir – the excitement of performing in our Nation's Capital will entice your students.
Each year thousands of student groups visit Our Nation's Capital to see the U.S. Capitol, the White House, the Smithsonian Museums, President Kennedy's gravesite, the changing of the guard at Arlington Cemetery's Tomb of the Unknowns and many other monuments and memorials. If a show is what you're looking for, D.C. has it. Washington has been described as the second best theater city in the United States.
From historical attractions to theater performances, from outdoor activities to the best in international cuisine, D.C. has it all.
Williamsburg
​Bring your students to the largest living museum in America! Step into the past and join in the creation of a new nation at Colonial Williamsburg where the 18th century lives on!
Your band and/or choir members can see over 500 original and carefully reconstructed public buildings, private homes, taverns and shops, and 90 acres of gardens and public greens comprise the Williamsburg Historic Area.
Williamsburg area also offers the fun and excitement of Busch Gardens and Water Country USA.  Williamsburg performance opportunities are available at Busch Gardens Williamsburg, Colonial Williamsburg and other attractions.
UR Tours and Events will customize and itinerary that will meet your performance objectives.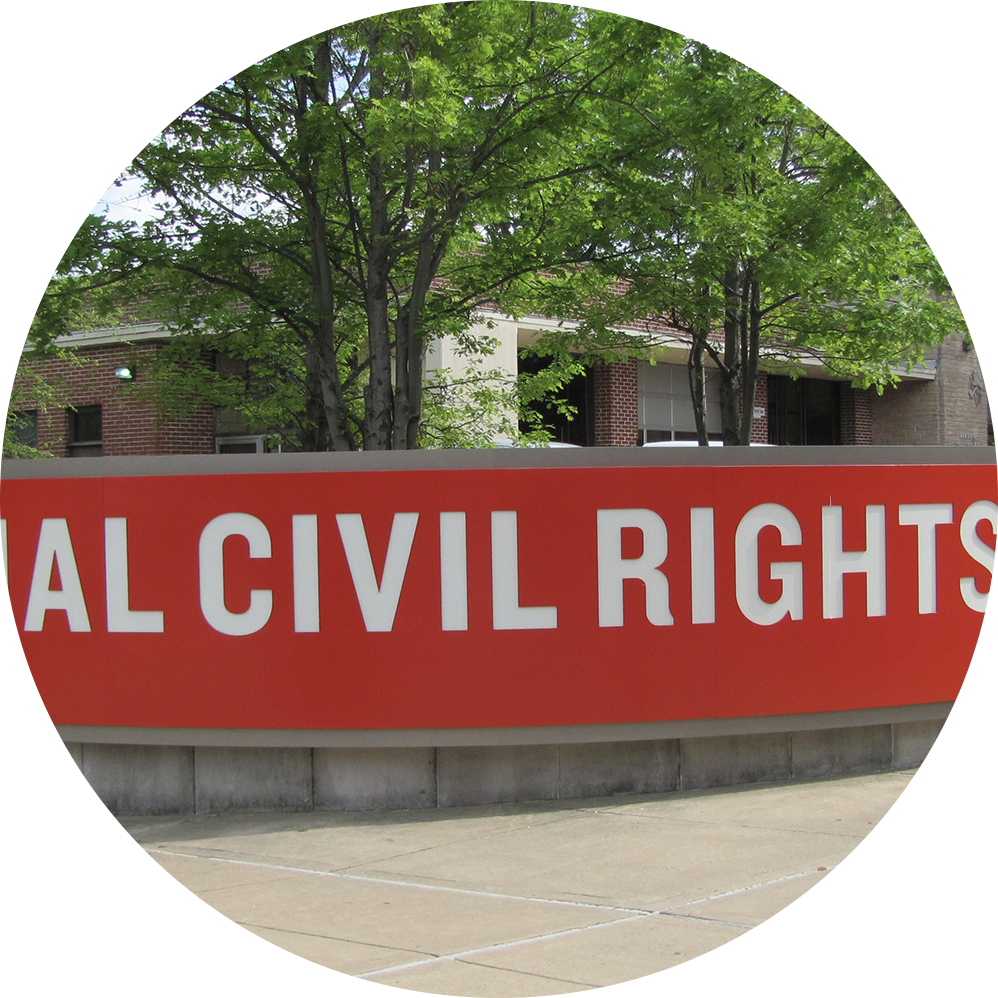 Nashville | Memphis
Nashville | Memphis
Memphis
Memphis, the birthplace of Rock-n-Roll, the Delta Blues and the one-and-only Elvis is the perfect destination for performing groups. Elvis Presley chose Memphis as the home of his sprawling mansion, Graceland. Elvis not only lived in Memphis, but it is also where he made his first recording at Sun Studios. Students can rock-out at Sun Studios and Graceland or visit the historic Stax Records Museum—the recording home of Aretha Franklin, Isaac Hayes and Otis Redding.
Highlights
Memphis Rock 'N Soul
Museum
Tour of Gibson Guitars
Graceland
Stax Museum
Sun Studio
Civil Rights Museum
Slave Haven Underground Railroad Museum
Beale Street
Nashville
Nashville, a city where music LIVES. A city where students don't just talk about music, songs and lyrics but can live them night and day. Nashville sizzles with American music, and Southern hospitality.
Just imagine the Country Music Hall of Fame Museum, the Grand Ole Opry, the Hermitage: home of the US 7th president, Bicentennial Capitol Mall State Park, the Parthenon, Vanderbilt University, Belle Meade Plantation, just to name a few… all in one destination. Many of Nashville most popular attractions offer educational student tours.
When the sun goes down, Nashville like any other city, offers a variety of things to do. Students groups will enjoy Nashville's ghost tours learning more about the haunted heritage of music city. You might be interested in having your student group out to see some live entertainment at BB Kings Blues Club or aboard the General Jackson Showboat. Try some country dance lessons while tasting Nashville's southern taste at the Wildhorse Saloon.
For more than 200 years, music has left a lasting imprint and is now waiting for your students to experience it, with UR Tours and Events.
Highlights
Country Music Hall of Fame
Hermitage
Ryman Auditorium
Grand Old Opry House
RCA Studio B
Nashville Parthenon
Nashville Christmas Parade
Gatlinburg/Pigeon Forge
Gatlinburg & Pigeon Forge, Tennessee are nestled in the foothills of the Great Smoky Mountains and offers fun and excitement.
Spend the day at Dollywood theme park, where your students can enjoy thrilling roller coasters, sing along to a variety of shows or browse the shops. Your students are sure to be entertained in action-packed Pigeon Forge and Gatlinburg.
Experience all the Smokies has to offer your student group tours.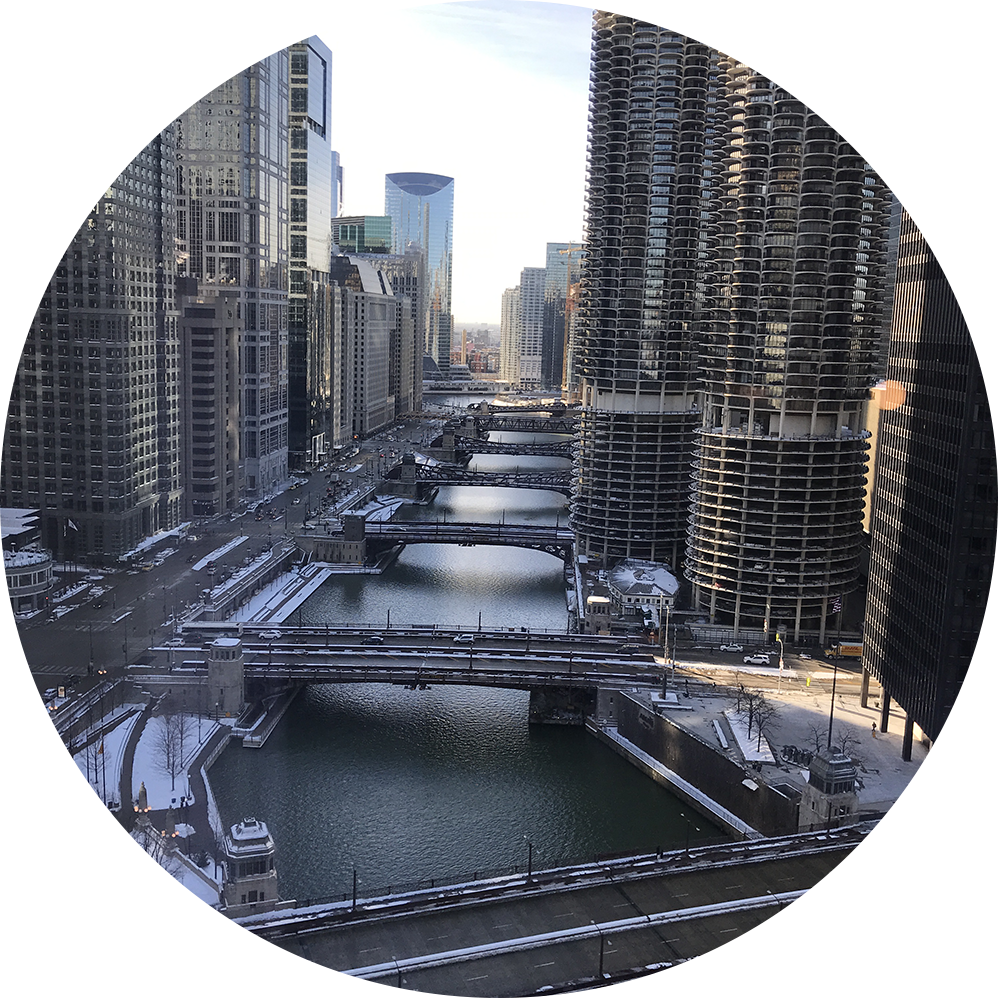 Chicago
Chicago
Chicago is the ideal place for student and youth groups. Chicago has major bragging rights when it comes to some of the leading museums in the country, along with award-winning theatre and one-of-a-kind attractions. Find new ways to explore Chicago by attending open rehearsals for the Chicago Symphony Orchestra, participate in Q & A sessions following one of Broadway in Chicago shows or attend a baseball game. And did we mention enjoying deep dish pizza during your visit? Chicago, a city that can inspire student tours across any subject.
Highlights
Chicago History Museum
360 Chicago
Millennium Park
Cloud Gate (The Bean)
Navy Pier
Chicago Art Institute
Willis Tower including Skydeck
Broadway in Chicago
Shedd Aquarium
Sightseeing River Cruises
Wrigley Field
Baseball Game
Field Museum
Museum of Science and Industry
Blue Man Group
Broadway In Chicago
Chicago Symphony
Orchestra
Music Festival Competitions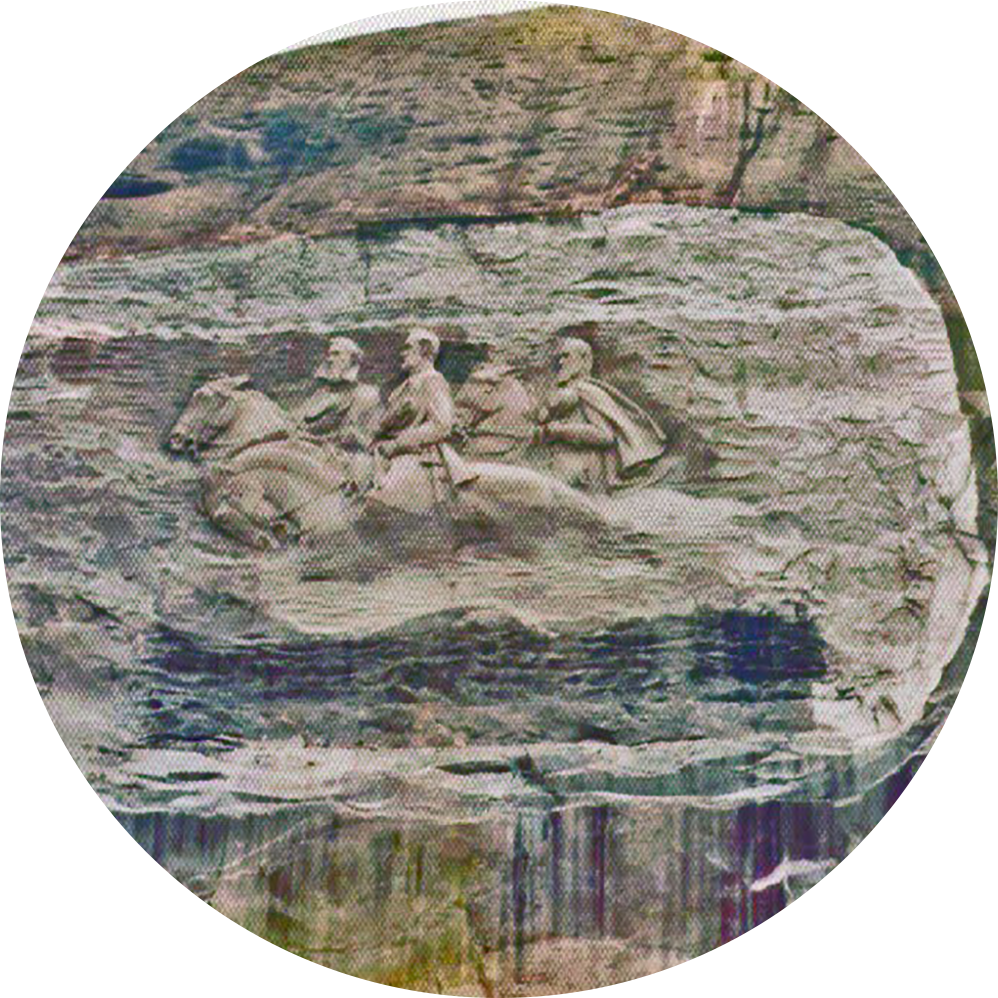 Atlanta | Savannah
Atlanta
Home of the world's largest aquarium and true southern hospitality! If you are looking for a festival competition, a performance at Centennial Olympic Park, or just some fun in Six Flags Over Georgia, Atlanta is the place for you! Enjoy a guided tour of CNN Studios, eat lunch or dinner at The Varsity, pet an animal at Zoo Atlanta, explore the world's largest collection of Coke memorabilia at the exciting World of Coca-Cola, and visit the Georgia Aquarium with eight million gallons of fresh and marine water as well as home of the famous whale-shark exhibit!
Atlanta has something for every performing group. There is no shortage of exciting activities for student groups.
Highlights
World of Coca Cola
Behind the Scenes tour of CNN
Stone Mountain Park
Martin Luther King Jr Historic Site
Atlanta History Tours
Six Flags Over Georgia
Centennial Olympic Park
Georgia Music Hall of Fame
Zoo Atlanta
Georgia Aquarium
Music Festival Competition