Highlighted International Education Tours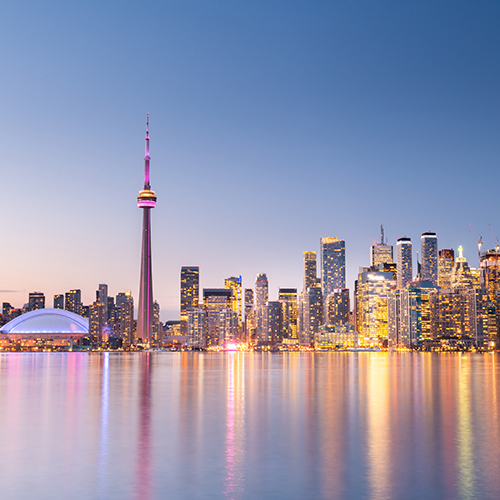 Canada
Canada Education Trip
Toronto is more than just a destination for your students it's about an experience! Best of all, Toronto offers endless possibilities ensuring that all students return home informed and inspired. With the beloved CN Tower defining its skyline, Canada's largest city is considered to be one of the most multicultural metropolises in the world, the city hosts over 140 languages.
Student Tours include –
Canadian Studies programs
Cultural programs
Educational programs in Math, Science, History
Sport Tournaments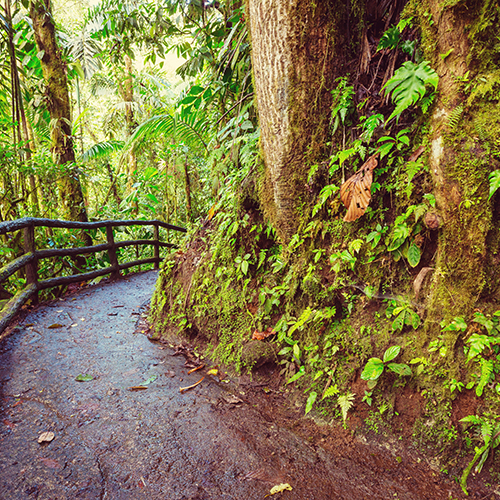 Costa Rica
Costa Rica Education Trip
Step out of your classroom and into the tropical world of Costa Rica. A Costa Rica student group tour is sure to amaze and inspire your students at every corner.
Contact us now so we can share the amazing adventures that a Costa Rica student tour will bring you and your students!
Student Group Trip Itinerary Overview
Day One
Arrive in San Jose
Enjoy dinner at a local restaurant
Day Two
Visit Poas Volcano National Park where your student group can learn about the history of the volcano.
Walk just 20 minutes from the visitor's center, the crater supplies guests with a spectacular view. At almost a mile accros the crater's rain-fed sulfuric pool bubbles and emits smoke into the air, reminding you of its imposing activity. Visitors can see geysers rise into the air.The crater descends 1,000 ft and is one of the largest active volcanoes.
Day Three
Visit a local school today!  A unique opportunity to interact with local students and learn about their language and culture.
Arenal Volcano is among the world's 10 most active volcanoes. The majority of the volcanic activity consists of smoldering cinder-blocks and vibrant lava emissions flowing down its side. While exploring the park you will see plant life which includes guayabo de monte, laurel, cirri, various species of palms, orchids, heliconias, ferns, strangler figs, bromeliads, and many others. A popular hike is to pass through the park's tropical rainforest to old lava beds and then climb the Chato Volcano. Its extinct crater houses a water filled lagoon with a liberating view standing at 3,609 ft on top of Arenal's little sibling.
The park is full of vegetation and wildlife. Hikie along the Botos Trail until you arrive at Botos Lake, This beautiful crater has a diameter of over 1,300 ft and has a beautiful jade color. It is also frequented by many of the bird species in the park.
Day Four
Located on the Central Pacific Coast of Costa Rica the Tarcoles River offers the chance to observe one of the largest colony of crocodiles in the world, the richest Mangrove Forest in the mid pacific coast and the most important conservation area for the Scarlet Macaw in the country.
Day Five
The natural trails at Manuel Antonio National Park will take you to the interior of the forest where your students can observe white-faced capuchin monkeys.  Your student tour will also have some time to take a dip in the warm waters of the Pacific Ocean.
Day Six
It's time to head back home today!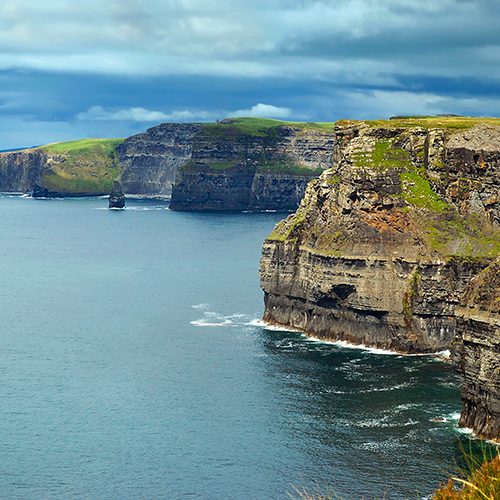 Ireland
Ireland Education Trip
Ireland, is known to many as the land of saints and scholars. Student groups have been coming to Ireland for years to learn about the country's long history. Ireland's small size means you can learn about early Ireland, its Celtic roots and its changing culture, the ancient geological formation of the island, the flora and fauna, as well as the modern culture all in a short space of time.  In Dublin, walk in the footsteps of giants like Jonathan Swift and James Joyce as you explore elegant Georgian squares and bustling streets. As you travel along the Wild Atlantic Way, discover the Ring of Kerry and the Cliffs of Moher, taking in the rugged beauty with all your senses.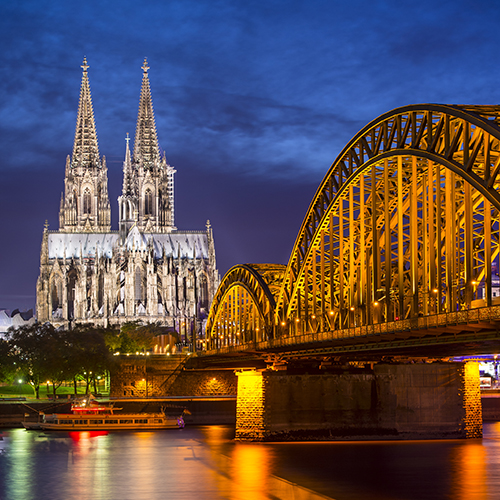 Germany
Germany Education Trip
How does the past impact the present?
See the Cold War through the eyes of those who endured it during a panel discussion, and contemplate one of the darkest periods in human history at Dachau. Gain a deeper understanding of German culture as you explore history and modern life in Berlin and Munich today.
Day 1
Day 2
Meet your Tour Director at the airport
Take a walking tour of Berlin
Day 3
Take a guided tour of Berlin
With your expert local guide you will see

Brandenburg Gate
Kurfürstendamm
Remains of the Berlin Wall
See Checkpoint Charlie
Visit the Topography of Terror Museum
Attend a panel discussion on life during the Cold War
Day 4
Explore on your own or meet German Students
Participate in a Scavenger Hunt of the city
Day 5
Travel via Mödlareuth to Munich
Visit the Mödlareuth open air museum
Day 6
Take a guided tour of Munich
With your expert local guide you will see

Olympic Stadium
Residenz
Marienplatz
Visit the Dachau Concentration Camp Memorial Site
Day 7
Visit Neuschwanstein Castle
Enjoy dinner at a bräuhaus
Day 8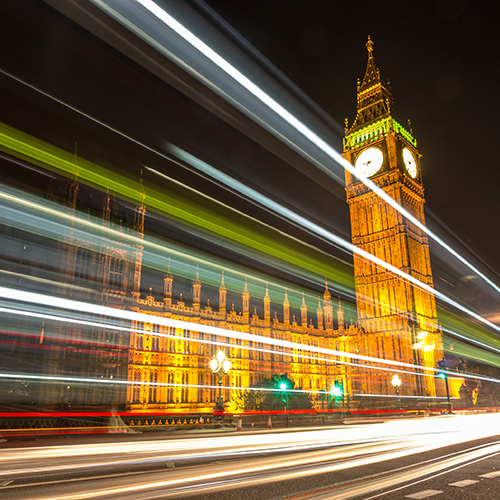 England
England Education Trip
Take your students on a school trip to London, the vibrant capital of the UK. Tours of the UK will expose students to the pageantry of the changing of the guard at Buckingham Palace as they walk in the footsteps of kings and queens at the Tower of London. Enjoy a theater performance in the West End and head off to discover the secrets of mysterious Stonehenge and the dreamy spires of Oxford. Breach Hadrian's Wall en route to see the Scottish crown jewels in Edinburgh. Jump aboard a river cruise to see the city's most recognisable landmarks, then enjoy a coach tour of more iconic sights. Choose from the many visits depending on your subject or interests. End the tour with a day at Thorpe Park.
Step out of the classroom with UR Tours and Events!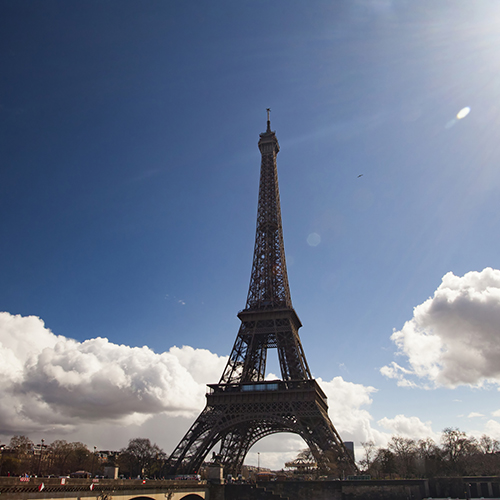 France
France Education Trip
Watch how the French language comes alive for students through hands-on activities like cooking and art classes, along with interactions with the locals while visiting France. Students will become more confident in their language abilities while developing a lifelong love of French along the way.
Here is our most popular Language Immersion Tour in Paris. We can also work with you to customize an experience that meets your needs.
Day 1
Day 2
Explore L'Île de la Cité, the geographic center of the city, including Notre Dame
Stroll through the Latin Quarter, historic home of the Sorbonne, the most famous university in France
Day 3
Enjoy panoramic views of Paris from the Eiffel Tower
Visit Montmartre, the city's highest hill and home to Sacré-Cœur Basilica
Day 4
Interact with locals as you compete in a city-wide scavenger hunt
Enjoy a homemade dinner with locals, the perfect opportunity to gain unique insight into life in France today
Day 5
Visit the Louvre, home of the Mona Lisa and Venus de Milo
Day 6
Explore the flavors of Parisian cuisine, while you interact with local vendors, and hone
your language skills as you continue exploring food-related vocabulary
Try your hand at preparing authentic French foods during a cooking class
Day 7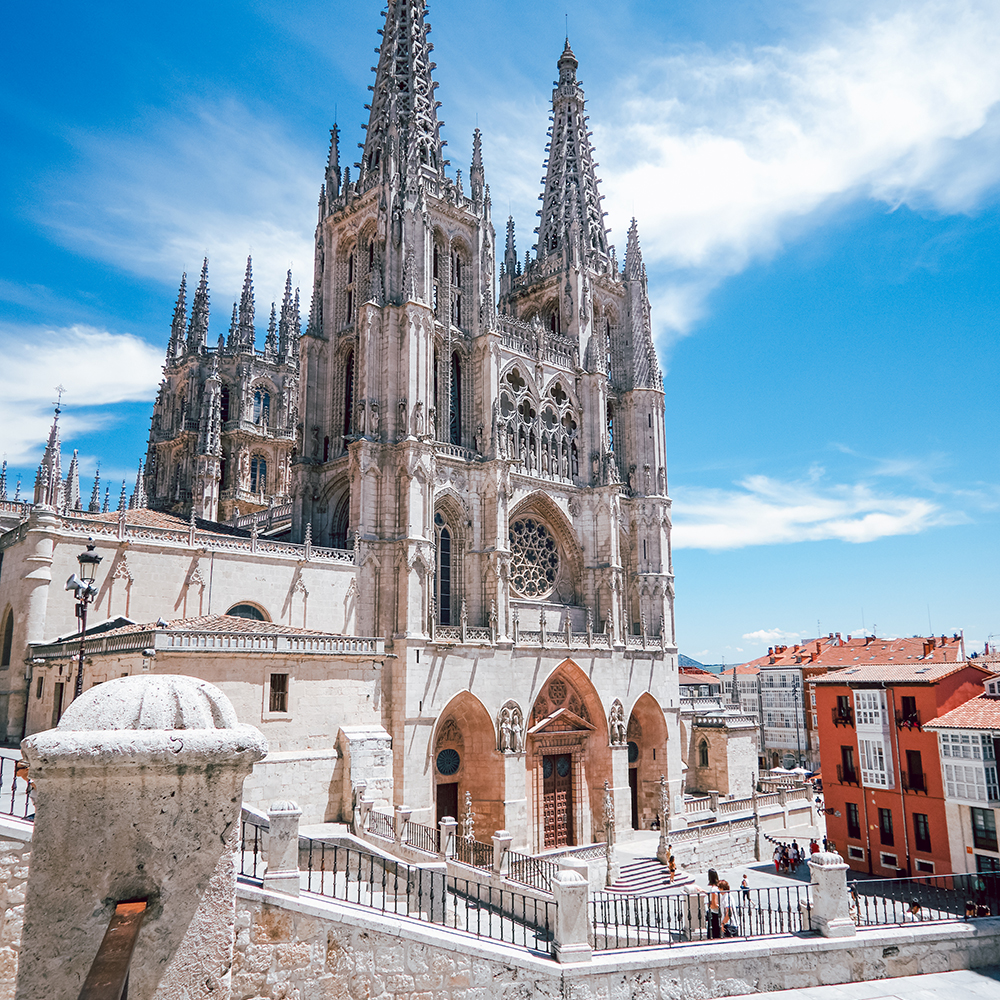 Spain
Spain Education Trip
Experience the best of Spain on the cultural immersion experience of a lifetime. Dance the flamenco in Madrid. Witness the architectural masterpieces of Antoni Gaudí in Barcelona. See all that Spain has to offer with a tour from UR Tours and Events.
Classic Spain Sample Itinerary
Day 1
Arrival in Barcelona
Welcome Tapas Dinner at a restaurant .
Day 2
Breakfast
Explore city on a guided walking tour that strolls La Rambla to the public market and Gothic Cathedral.
Then take the coach tour past Olympic Stadium, La Pedrera, Parc Guell finishing with Sagrada Familia with an inside visit.
Day 3
Breakfast
Departure from the hotel by bus to La Seu d'Urgell in a form of excursion with a stop to Montserrat for a guiding tour of the Mountain that rises to 1.238 m, religious center of Catalonia.
Royal Basilica and the statue of the Black Virgin "The Moreneta" patroness of Catalonia (Romanesque sculpture in polychrome wood of the XII century).
Then on to Cardona – Dinner at a local restaurant
Afternoon, drive to La Seu d'Urgell
Day 4
Breakfast
Morning, walking tour with local guide in Seu Urgell, located 10 km from the Spanish-Andorran border.
Discovery of the village, the seat of the Bishop of Urgell (Co-Prince of the Principality) and Olympic city – Dinner -After afternoon, coach tour with local guide toward the Principality of Andorra to discover of the old city Andorra, the capital of the principality.
Walk through the old quarters to the outside of the Casa de la Vall (Old manor house belonging to the family Busquets, purchased in 1702 by the Council of the Earth, to become, today, the Andorran Parliament).
Free time for shopping
Return to the hotel
Day 5
Breakfast
Departure from the hotel by bus to San Sebastian with a stop in Pamplona, medieval and modern city – Afternoon, take a walk with local guide through its picturesque medieval quarters with the Plaza del Castillo, who marks the transition between the old and modern parts of the city, it was in the middle Ages the "Plaza de Armas".
Visit the cathedral, dedicated to the Virgin del Sagrario, one of the religious buildings of the largest in Spain. Continuation to San Sebastian, the pearl of the Basque Country.
Dinner in a restaurant.
Day 6
Breakfast
Morning, walking tour with local guide of the old town that does not lack charm with its narrow bustling streets. Along the beautiful bay of the Shell, "Bahia de la Concha" at the foot of the Mounts Urgull and Igueldo.
Afternoon, free time.
Day 7
Start your day with a visit to Guggenheim Museum nearby Bilbao before venturing the medieval Santillana del Mar in the Cantabria region.
Enjoy lunch in the heart of town en route to Fuente De.​
Day 8
Leisurely departure from Fuente De (possibility to do cable car).
Stop and visit Laguardia with its beautiful church.
Tour the countryside.
Overnight and dinner at hotel
Day 9
Breakfast and departure from the hotel by bus to Madrid as excursion with stop in Burgos, which preserves important vestiges of its medieval splendor, the former step on the Pilgrim which is often presented as a proud city, proud of its past and its rich cultural life.
Burgos tour with a local guide to discover the Cathedral, a jewel of Gothic art in Spain. Then the Plaza Mayor and Plaza de Santo Domingo de Guzman.
Bustling streets with several souvenir shops, boutiques and local products.
Regional Lunch at a restaurant.
Afternoon, continuation to Madrid.
Day 10
Breakfast
Morning, city bus tour with a local guide, which allows you to contemplate the contrasts that Madrid offers to visitors: the modern city, the offices along the Castellana boulevard, the Santiago Bernabeu or the famous Arenas perpetuating traditions as the national holiday.
The beautiful squares: Puerta del Sol, Cibeles, also the door d`Alcala and the Retiro Park and the Atocha station.
Then the old city you will discover the Royal Palace, Mayor Street and the Plaza Mayor in the neighborhood of the House of Austria
Return to the hotel.
Free dinner.
Afternoon, visit with a local guide the Museo del Prado, one of the most prestigious in the world. Contains the most important works from the Royal Collection. The Spanish school is distinguished with paintings of Goya, El Greco, Velázquez.
Rest of afternoon free.
Tapas Route for dinner.
Day 11
Breakfast
Departure for the day by bus to Toledo, a town located 70 km from Madrid, which retain a summary of art, history and religion of the Spanish.
Visit with local guide of the city the cathedral, the Santo Tomé church which houses one of the famous paintings by El Greco, "The Burial of Count Orgaz".
Afternoon free time.
Return to the hotel.
​Day 12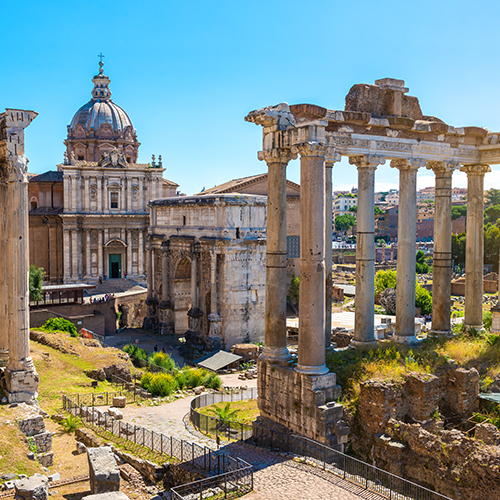 Italy
Italy Education Trip
Plan an educational history tour of Italy and provide your students with the educational experience of a lifetime.
Head to Venice, Florence and More with UR Tours and Events.
​Classic Italy Sample Itinerary
Arrival at the airport.
Meeting with the tour leader and transfer to Venice by bus. Transfer by vaporetto boat (water bus) to Venice downtown.
Lunch in restaurant.
In the afternoon, guided tour of the city.
After the visits, boat to Tronchetto and departure for Padua.
Check-in at the hotel.
Dinner at the hotel restaurant and overnight.
Day 2
Breakfast in hotel.
Free visit of the Basilica of St. Anthony.
Departure for Florence with stopover in Bologna.
Lunch in restaurant.
Walking tour of the historical center and departure for Florence.
Arrival in Florence at the end of the afternoon and check-in at the hotel.
Dinner at the hotel restaurant and overnight.
Day 3
Breakfast in hotel.
Guided visit of Florence.
Lunch in restaurant.
Departure for Siena and visit of the town.
Departure for Assisi.
Check-in at the hotel.
Dinner at the hotel restaurant and overnight.
Day 4
Breakfast in hotel.
Guided half day visit of Assisi.
Lunch in restaurant and departure for Rome.
Check-in at the hotel.
Dinner at the hotel restaurant and overnight.
Day 5
Breakfast in hotel.
Transfer to St. Peter Square for the Pope's blessing.
Lunch in restaurant.
Walking tour of the city and panoramic city tour by bus.
In the afternoon, visit of the rest of the city, including Catacombs of San Callisto and the Crypt of Santa Cecilia.
Transfer to the restaurant for a farewell dinner with music show.
Overnight in hotel.
Day 6
Breakfast in hotel.
Visit of the Vatican Museums.
Lunch in restaurant.
In the afternoon, walking tour of downtown Rome.
Dinner at the hotel restaurant.
After dinner, "Rome by Night" tour.
Overnight in hotel.
Day 7
Breakfast in hotel.
Transfer to the airport for departure.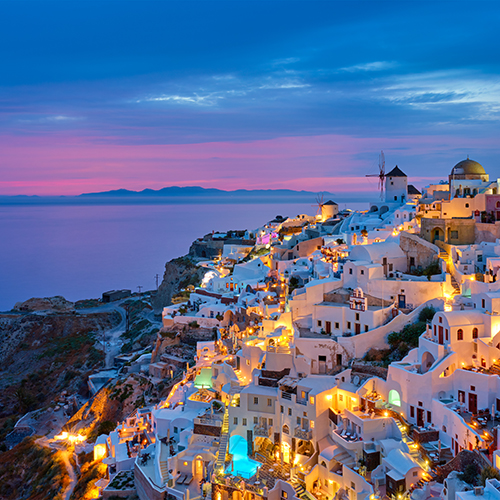 Greece
Greece Education Trip
Your student group will delve into the land of mythology, stunning ancient ruins of past civilizations, first ever Olympic Games and explore the birthplace of democracy in Athens.
Check out our most popular educational tour to Greece.
Day 1
Arrival in Athens.
Upon arrival at Athens International airport, transfer to your hotel in Athens.
Dinner and overnight in Athens.
Day 2
Panoramic tour of Athens.
After breakfast at your hotel, departure to a half-day guided visit of Athens by private coach.
Visit of the site of Acropolis and panoramic tour: Have a short stop at the Panathenaic Stadium where the first Olympic Games of modern times were held in 1896.
Continue and pass by the Prime Minister's residence (ex Royal Palace) guarded by the Euzones in their colorful uniform, the Temple of Olympian Zeus, the Hadrian's Arch, the Parliament and the memorial to the Unknown Soldier, the Academy, the University, the National Library, the Constitution Square (Syntagma).
Dinner and overnight in Athens.
Day 3
After breakfast and check out at your hotel, board your private coach and leave to Nafplion, the first capital of Greece, a monument of neoclassical architecture.
Short stop at the Corinth Canal.
Visit the archaeological site of Mycenae, the tomb of Agamemnon and the archaeological museum.
Visit Epidaurus, with its famous amphitheatre and site.
Back to Nafplio and visit of Palamidi castle.
Dinner and overnight in the old town of Nafplion.
Day 4
After breakfast and check out at your hotel, board your private coach and leave to the central Peloponnesus, driving south by the scenic coast of the Argolis Gulf.
Then arrive in Sparta, the modern city was developed under the reign of King Otto after 1834.
Visit the archaeological site, the Acropolis and the ancient theater of Sparta, and then Site medieval Mystras.
Admire the Byzantine city of Mystras, the second most important city of the Byzantine Empire.
Dinner and overnight in Sparta.
Day 5
After breakfast and check out at your hotel, board your private coach and leave to Monemvasia, which is built on an islet attached by a trail to the mainland.
On the way you will visit Githeo, a seaside town, the port of ancient Sparta.
Then drive to Areopolis, a large village in the typical Maniot style.
We will visit Vathia, one of the most impressive village of Mani area.
Dinner and overnight in Areopolis area.
Day 6
After breakfast and check out at your hotel, board your private coach and leave to Diros Bay where you will see the most beautiful lake caves in the world, two caves that have been explored after the Second War World.
The tour will be on a guided boat trip.
Then continue to Kalamata, visit the city and then Pylos, better known as Navarino.
Dinner and overnight in Kalamata.
Day 7
After breakfast and check out at your hotel, board your private coach and leave to Olympia crossing the coast of the Ionian Sea.
On the way you will visit the ancient Messinia / Ithome, one of the most beautiful archaeological sites and the largest in Greece.
Late afternoon arrival at the Olympia.
Dinner and overnight in Olympia.
Day 8
After breakfast and check out at your hotel, board your private coach and leave to a guided tour of the ruins of Olympia, the Sanctuary of the Olympian Zeus and the Museum.
This is the largest archeological site of Greece situated in the idyllic Alfios Valley.
Later in the afternoon we depart to Athens.
Dinner and overnight in Athens.
Day 9
After breakfast and check out at your hotel, board your private coach and transfer to Athens International airport.
Flight home.
Contact Us Now And See What We Can Do For You!
Whether you're looking to travel with your students across the country or around the world, we're committed to delivering a unique, meaningful experience for you and your students. Let UR Tours and Events be part of your next travel experience.
"To all my music educator friends….you would be crazy not to use Livy with UR Tours for any trips you might be planning! This past weekend was the third time I used her and she is the best. Thanks for taking care of us the weekend Livy. We had a blast!"
Hollie C. ,

Choir Director | Louisiana
"Teacher friends, or anyone who wants to plan a trip for a group I cannot express how amazing Livy and UR Tours and Events is to work with to create a wonderful experience. I've worked with Livy for twelve years including five performance trips to Walt Disney World and two workshop/Broadway show trips to New York City. Simply THE BEST!"
Michaela H.,

Choir Director | Maryland
"To all my music educator friends….you would be crazy not to use Livy with UR Tours for any trips you might be planning! This past weekend was the third time I used her and she is the best. Thanks for taking care of us the weekend Livy. We had a blast!"
Choir Director,

Louisiana
"I couldn't have asked for a better trip. I was nervous about traveling as a chaperone with 30+ high schoolers, as I have been on badly organized trips, but this was amazing! Enough information was handed out before hand and, as unexpected things came up (Covid-19 national crisis) . . . . Thanks for a great trip!"
"I wouldn't recommend any other company to plan our trips. They are well organized and always have my student's best interest in mind. The trips I have taken with them (Hawaii, California and Florida) have always run smoothly. I can't recommend them enough."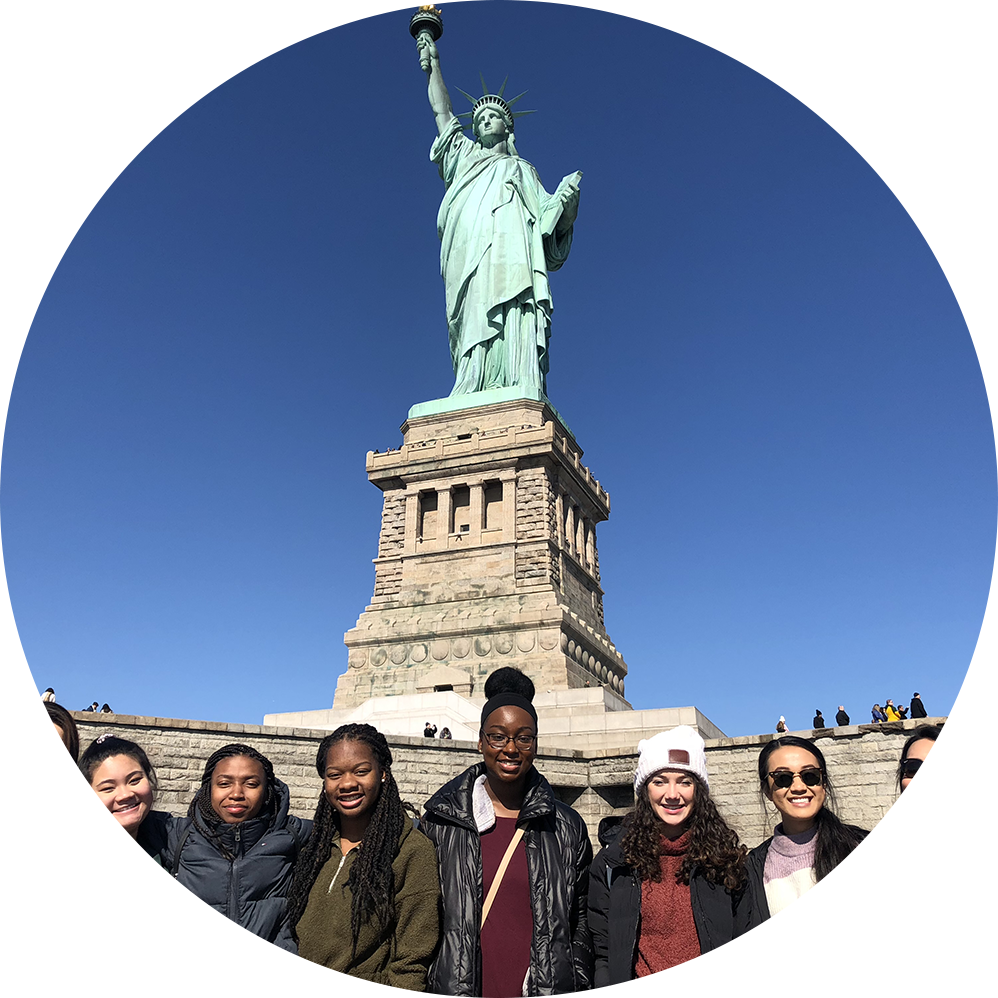 New York City
New York City
New York City is a popular destination for both performance and educational trips for students. From Broadway to SoHO, Wall Street and Central Park, with a visit to this one city, you can inspire your students to pursue a career in theater, fashion, finance or the arts. It's why so many school groups choose to hit The Big Apple every year as part of their program. Whether students are performing on stage or being wowed from the seats, dreams are born once the curtain rises. Inspire your students to follow their dreams in New York City!
Highlights
Rockefeller Center
Radio City Music Hall
Top of the Rock
Lincoln Center
Museum of Modern Art
Central Park
Cathedral of Saint John the Divine
NBC Studios
USS Intrepid
Statue of Liberty and Ellis Island
9/11 Memorial and Museum
Freedom Tower
Broadway Shows and Workshops
New York Philharmonic Concert and Workshops
The Brooklyn Tabernacle
Brooklyn Bridge
Veteran's Day Parade
St. Patrick's Day Parade
Macy's Thanksgiving Day Parade
Carnegie Hall Tours and Performances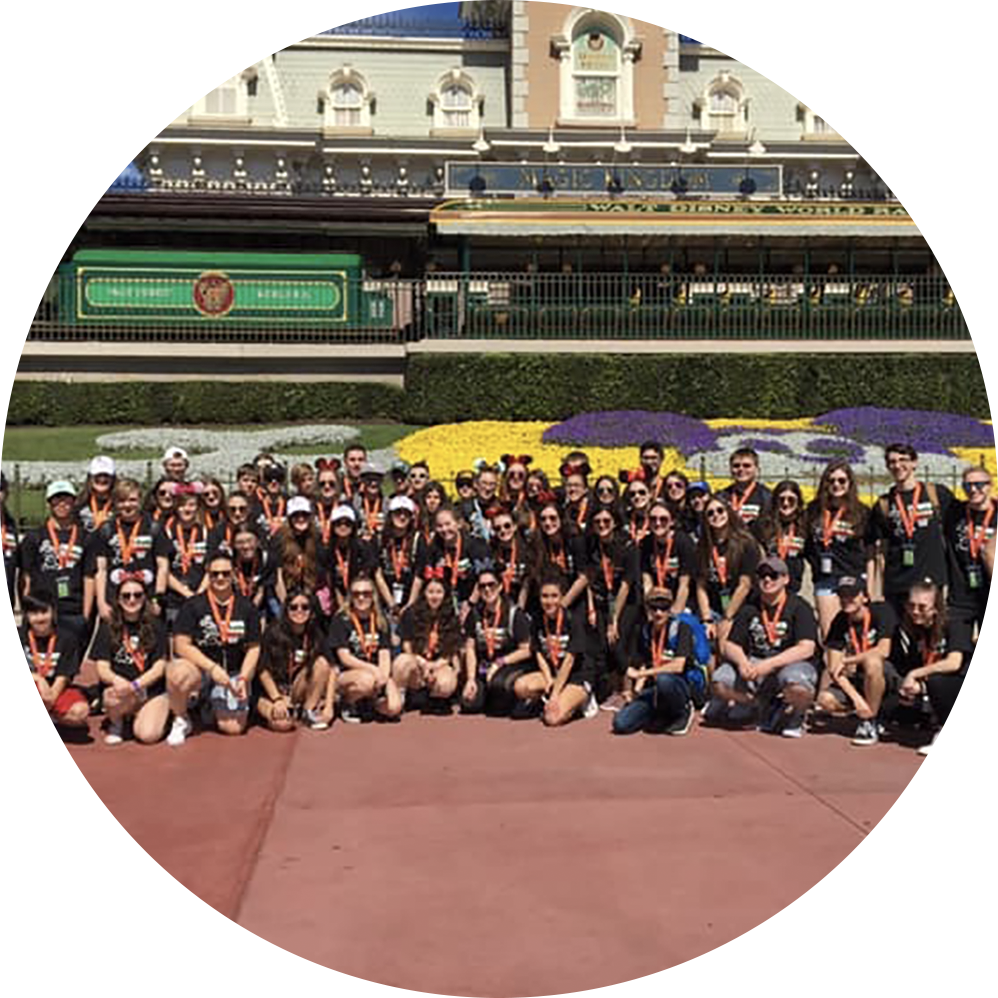 Orlando
Orlando
THE most popular destination, Orlando offers great theme parks, educational programs, performance opportunities and of course perfect weather.   Orlando is a city unlike any other with amazing beaches within an hour drive, endless activities outside of the main theme parks not to mention great college visits and educational activities across Central Florida.   Our groups can't get enough traveling year after year
Highlights
Walt Disney World® Resort
Universal Orlando Resort™
SeaWorld
Cocoa Beach
Kennedy Space Center
Visitor Complex
Disney Performing Arts
Workshops and Performances
Universal STARS Workshops and Performances
Disney Youth Educational Programs
Universal Programs and Tours including Special FX Tour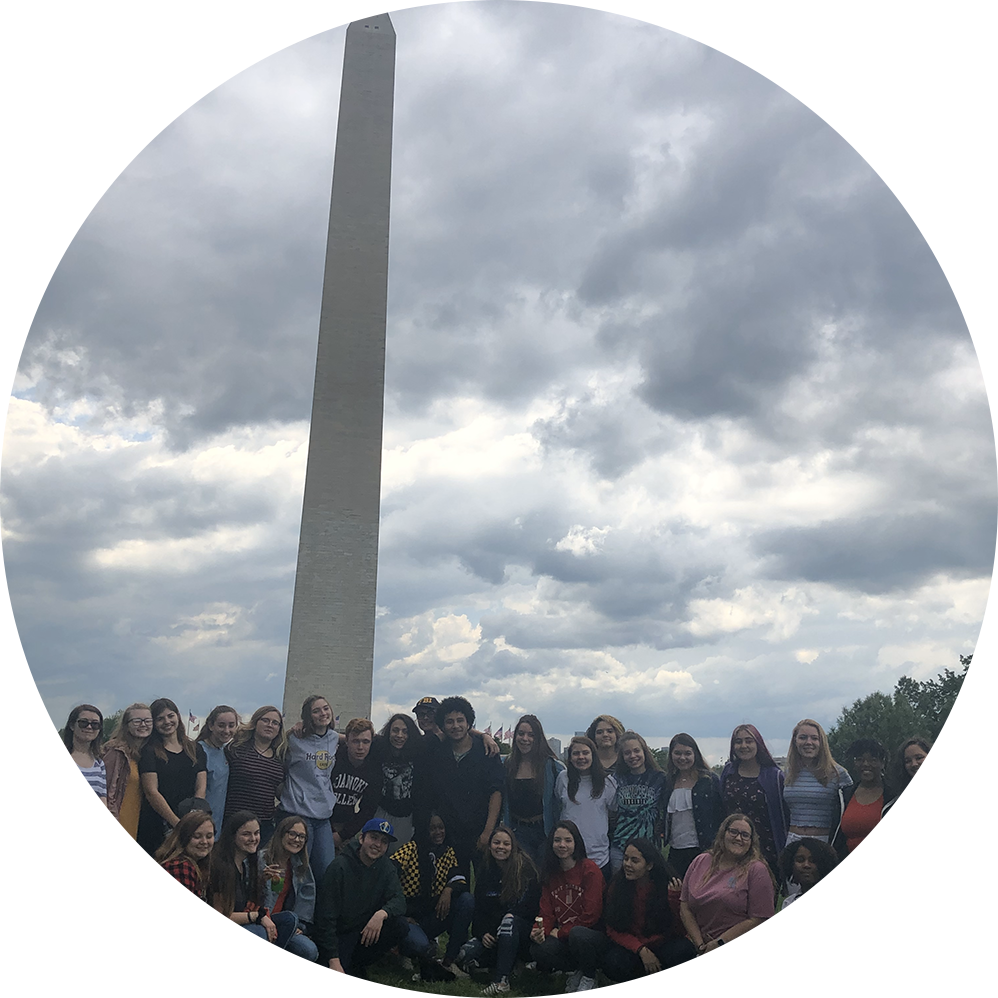 D.C. | Williamsburg
D.C. | Williamsburg
Washington D.C.
​History, Art, Theatre, Government: there is only one place that you can find all this and more, in Our Nation's Capital, Washington, D.C.
Whether it is a high school band trip to Washington D.C., a musical ensemble, orchestra, or a choir – the excitement of performing in our Nation's Capital will entice your students.
Each year thousands of student groups visit Our Nation's Capital to see the U.S. Capitol, the White House, the Smithsonian Museums, President Kennedy's gravesite, the changing of the guard at Arlington Cemetery's Tomb of the Unknowns and many other monuments and memorials. If a show is what you're looking for, D.C. has it. Washington has been described as the second best theater city in the United States.
From historical attractions to theater performances, from outdoor activities to the best in international cuisine, D.C. has it all.
Williamsburg
​Bring your students to the largest living museum in America! Step into the past and join in the creation of a new nation at Colonial Williamsburg where the 18th century lives on!
Your band and/or choir members can see over 500 original and carefully reconstructed public buildings, private homes, taverns and shops, and 90 acres of gardens and public greens comprise the Williamsburg Historic Area.
Williamsburg area also offers the fun and excitement of Busch Gardens and Water Country USA.  Williamsburg performance opportunities are available at Busch Gardens Williamsburg, Colonial Williamsburg and other attractions.
UR Tours and Events will customize and itinerary that will meet your performance objectives.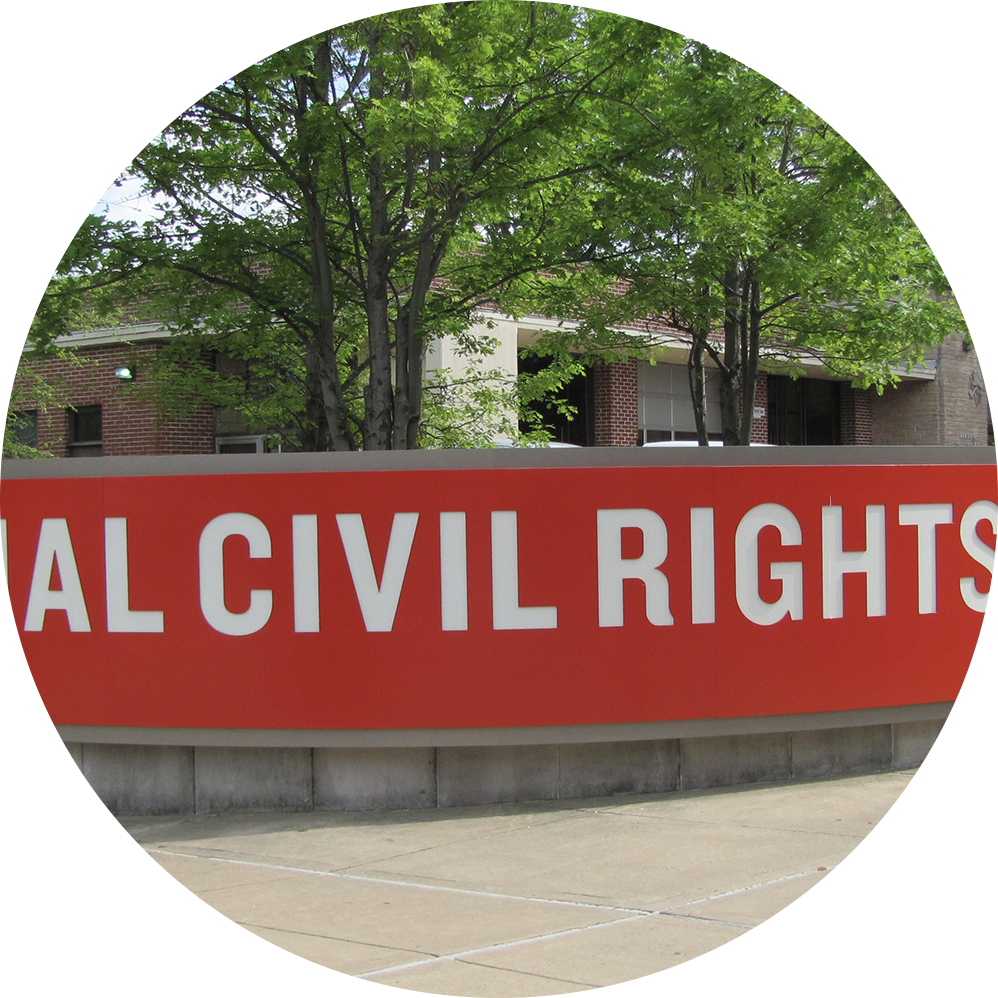 Nashville | Memphis
Nashville | Memphis
Memphis
Memphis, the birthplace of Rock-n-Roll, the Delta Blues and the one-and-only Elvis is the perfect destination for performing groups. Elvis Presley chose Memphis as the home of his sprawling mansion, Graceland. Elvis not only lived in Memphis, but it is also where he made his first recording at Sun Studios. Students can rock-out at Sun Studios and Graceland or visit the historic Stax Records Museum—the recording home of Aretha Franklin, Isaac Hayes and Otis Redding.
Highlights
Memphis Rock 'N Soul
Museum
Tour of Gibson Guitars
Graceland
Stax Museum
Sun Studio
Civil Rights Museum
Slave Haven Underground Railroad Museum
Beale Street
Nashville
Nashville, a city where music LIVES. A city where students don't just talk about music, songs and lyrics but can live them night and day. Nashville sizzles with American music, and Southern hospitality.
Just imagine the Country Music Hall of Fame Museum, the Grand Ole Opry, the Hermitage: home of the US 7th president, Bicentennial Capitol Mall State Park, the Parthenon, Vanderbilt University, Belle Meade Plantation, just to name a few… all in one destination. Many of Nashville most popular attractions offer educational student tours.
When the sun goes down, Nashville like any other city, offers a variety of things to do. Students groups will enjoy Nashville's ghost tours learning more about the haunted heritage of music city. You might be interested in having your student group out to see some live entertainment at BB Kings Blues Club or aboard the General Jackson Showboat. Try some country dance lessons while tasting Nashville's southern taste at the Wildhorse Saloon.
For more than 200 years, music has left a lasting imprint and is now waiting for your students to experience it, with UR Tours and Events.
Highlights
Country Music Hall of Fame
Hermitage
Ryman Auditorium
Grand Old Opry House
RCA Studio B
Nashville Parthenon
Nashville Christmas Parade
Gatlinburg/Pigeon Forge
Gatlinburg & Pigeon Forge, Tennessee are nestled in the foothills of the Great Smoky Mountains and offers fun and excitement.
Spend the day at Dollywood theme park, where your students can enjoy thrilling roller coasters, sing along to a variety of shows or browse the shops. Your students are sure to be entertained in action-packed Pigeon Forge and Gatlinburg.
Experience all the Smokies has to offer your student group tours.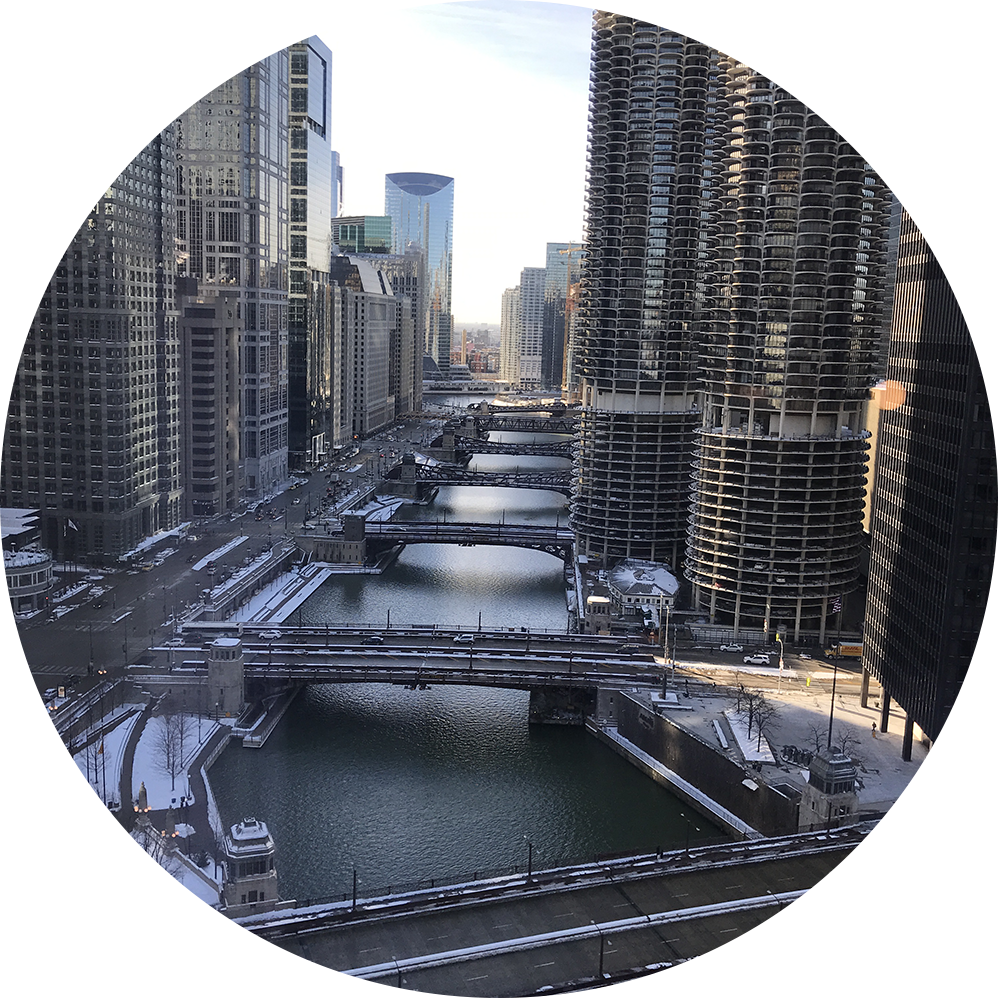 Chicago
Chicago
Chicago is the ideal place for student and youth groups. Chicago has major bragging rights when it comes to some of the leading museums in the country, along with award-winning theatre and one-of-a-kind attractions. Find new ways to explore Chicago by attending open rehearsals for the Chicago Symphony Orchestra, participate in Q & A sessions following one of Broadway in Chicago shows or attend a baseball game. And did we mention enjoying deep dish pizza during your visit? Chicago, a city that can inspire student tours across any subject.
Highlights
Chicago History Museum
360 Chicago
Millennium Park
Cloud Gate (The Bean)
Navy Pier
Chicago Art Institute
Willis Tower including Skydeck
Broadway in Chicago
Shedd Aquarium
Sightseeing River Cruises
Wrigley Field
Baseball Game
Field Museum
Museum of Science and Industry
Blue Man Group
Broadway In Chicago
Chicago Symphony
Orchestra
Music Festival Competitions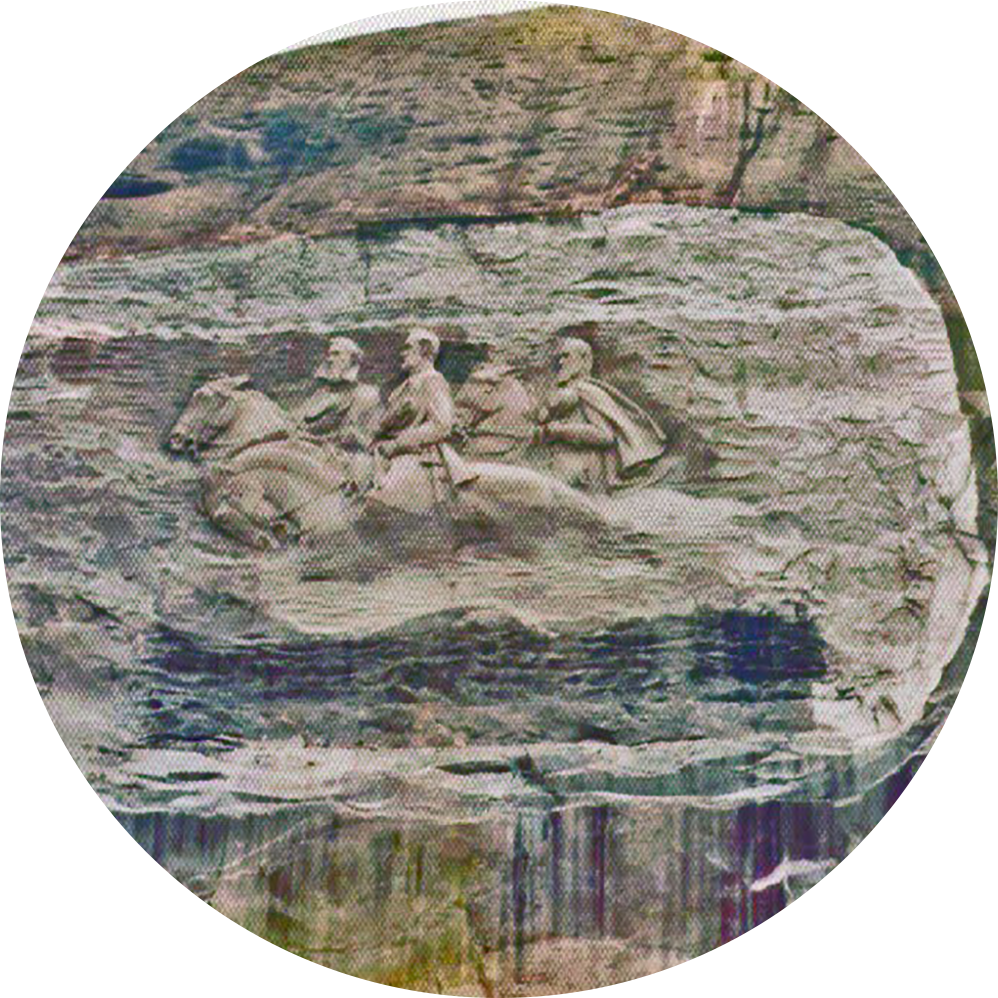 Atlanta | Savannah
Atlanta
Home of the world's largest aquarium and true southern hospitality! If you are looking for a festival competition, a performance at Centennial Olympic Park, or just some fun in Six Flags Over Georgia, Atlanta is the place for you! Enjoy a guided tour of CNN Studios, eat lunch or dinner at The Varsity, pet an animal at Zoo Atlanta, explore the world's largest collection of Coke memorabilia at the exciting World of Coca-Cola, and visit the Georgia Aquarium with eight million gallons of fresh and marine water as well as home of the famous whale-shark exhibit!
Atlanta has something for every performing group. There is no shortage of exciting activities for student groups.
Highlights
World of Coca Cola
Behind the Scenes tour of CNN
Stone Mountain Park
Martin Luther King Jr Historic Site
Atlanta History Tours
Six Flags Over Georgia
Centennial Olympic Park
Georgia Music Hall of Fame
Zoo Atlanta
Georgia Aquarium
Music Festival Competition