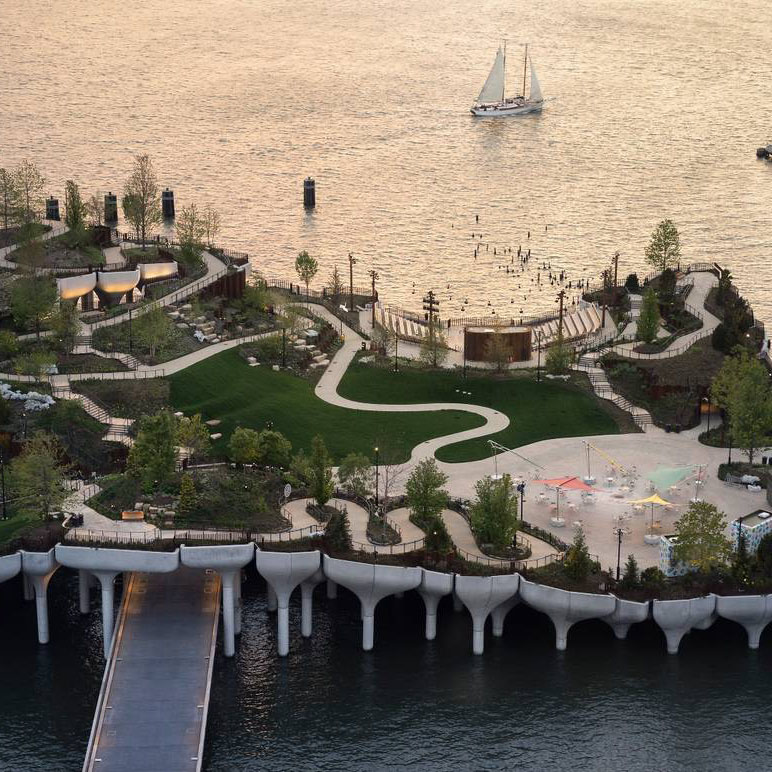 What's new in New York? 2022 Attractions
1- Rise – Soar Over NYC -Soar to New (York) heights on a spectacular uplifting ride. This world-class flying theater gives visitors a unique bird's-eye view of the Big Apple. The 46-seat flight simulation ride is the first of its kind in Manhattan. You will be lifted 30 feet into the air and take in the splendor of NYC while suspended inside a 180-degree, 40-foot projection dome featuring 8K aerial footage that creates the sensation of flight. Full motion seats let you dip, turn and soar, while wind, mist, and scents heighten the experience.
2 – Harry Potter Store – From exclusive products to interactive experiences, discover the Wizarding World in a brand-new way. Located in Midtown Manhattan, this is a perfect stop for all ages. Find your inner wizard here in NYC!!!!
3 – Friends Experience – The FRIENDS™ Experience is an interactive celebration of the iconic TV show. Fans can step inside the world of FRIENDS™ and explore set recreations, view original props and costumes, and shop at The FRIENDS™ Experience Store. At the flagship location in New York City, fans can also buy coffee and pastries at our grab & go cafe in Central Perk.
4 – Summit – Visit New York's newest observatory. Immerse yourself within four levels overlooking Manhattan. Part observatory, part immersive experience, part sensory space, part mirror maze. This experience even comes with a glass-bottom floor. Don't get scared!!
5 – Edge – Edge is the highest outdoor sky deck in the Western Hemisphere with a one-of-a-kind design. It's suspended in mid-air, giving you the feeling of floating in the sky with 360-degree views you can't get anywhere else. Look 100 stories down from the thrilling glass floor, lean out over the city on angled glass walls and sip champagne in the sky.
6 – Little Island – Little Island is a new public park, located in Hudson River Park, where all New Yorkers and visitors can experience nature and art in a unique urban oasis on the Hudson River. The park features a lush, seasonal, landscape with rolling hills, winding pathways and dazzling views coupled with programming that includes music, dance, theater, poetry, comedy and arts workshops for all ages.
Plan on visiting NYC. Call us today so we can help you experience these brand new attractions!!!
Whether you're looking to travel with your students across the country or around the world, we're committed to delivering a unique, meaningful experience for you and your students. Let UR Tours and Events be part of your next travel experience.
"To all my music educator friends….you would be crazy not to use Livy with UR Tours for any trips you might be planning! This past weekend was the third time I used her and she is the best. Thanks for taking care of us the weekend Livy. We had a blast!"
"Teacher friends, or anyone who wants to plan a trip for a group I cannot express how amazing Livy and UR Tours and Events is to work with to create a wonderful experience. I've worked with Livy for twelve years including five performance trips to Walt Disney World and two workshop/Broadway show trips to New York City. Simply THE BEST!"
"To all my music educator friends….you would be crazy not to use Livy with UR Tours for any trips you might be planning! This past weekend was the third time I used her and she is the best. Thanks for taking care of us the weekend Livy. We had a blast!"
"I couldn't have asked for a better trip. I was nervous about traveling as a chaperone with 30+ high schoolers, as I have been on badly organized trips, but this was amazing! Enough information was handed out before hand and, as unexpected things came up (Covid-19 national crisis) . . . . Thanks for a great trip!"
"I wouldn't recommend any other company to plan our trips. They are well organized and always have my student's best interest in mind. The trips I have taken with them (Hawaii, California and Florida) have always run smoothly. I can't recommend them enough."