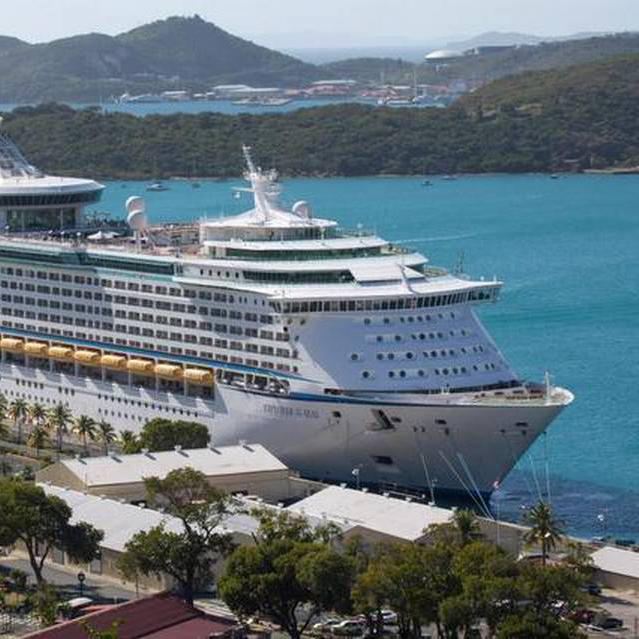 Planning a cruise for a student group is very different from a regular cruise trip. For starters, planning a student group cruise must start at a minimum six (6) months prior to travel not to mention that payments are paid out more than 90 days out and are mostly nonrefundable. With that said, we encourage you to start planning early! Planning early means access to availability on popular ships during peak travel time and lower rates. The longer you wait, the lower your chances of getting exactly what you want, not to mention being able to accommodate everyone in your group.
Unlike your typical student trip, student group cruising offers an all-inclusive travel experience. At the same time, choosing a cruise can be an overwhelming decision; the options are endless! Be aware that everyone will have an opinion of which cruise line to choose from but remember this is a cruise trip for your students, not the parents or family members. So, we encourage our groups to stay with Carnival or Royal Caribbean Cruise Lines as these are the best student group options. Both cruise lines are much more receptive to student groups than any other out there.
So where do you want to go? Well, for starters let's figure out your budget. Budget will determine your departure port and cruise length. Remember in addition to your cruise cost you need to determine transportation costs. How are you going to get there? Busing or flying? One way to stretch your budget is to book your student trip during off peak travel times. That 5 night cruise may be affordable during off peak dates, but may not be an option during peak travel times.
Finally, don't forget that student group cruises offer great performance venues. Bands, choirs, orchestras, and dance groups can participate in a music or dance festival at sea. Some ports of calls even offer a performance venue opportunity. Cruising is for all types of student groups! From performance group travel, Senior Class trips and yes even educational groups.
Planning a student cruise is a BIG JOB, but it doesn't have to be. UR Tours & Events can help you determine transportation options, check cruise dates and rates and take care of the "little things" so you don't have to. Group cruising offers an incredible experience for your students and the work that goes into the planning is totally worth it.
So let's get cruising!
Whether you're looking to travel with your students across the country or around the world, we're committed to delivering a unique, meaningful experience for you and your students. Let UR Tours and Events be part of your next travel experience.
"To all my music educator friends….you would be crazy not to use Livy with UR Tours for any trips you might be planning! This past weekend was the third time I used her and she is the best. Thanks for taking care of us the weekend Livy. We had a blast!"
"Teacher friends, or anyone who wants to plan a trip for a group I cannot express how amazing Livy and UR Tours and Events is to work with to create a wonderful experience. I've worked with Livy for twelve years including five performance trips to Walt Disney World and two workshop/Broadway show trips to New York City. Simply THE BEST!"
"To all my music educator friends….you would be crazy not to use Livy with UR Tours for any trips you might be planning! This past weekend was the third time I used her and she is the best. Thanks for taking care of us the weekend Livy. We had a blast!"
"I couldn't have asked for a better trip. I was nervous about traveling as a chaperone with 30+ high schoolers, as I have been on badly organized trips, but this was amazing! Enough information was handed out before hand and, as unexpected things came up (Covid-19 national crisis) . . . . Thanks for a great trip!"
"I wouldn't recommend any other company to plan our trips. They are well organized and always have my student's best interest in mind. The trips I have taken with them (Hawaii, California and Florida) have always run smoothly. I can't recommend them enough."