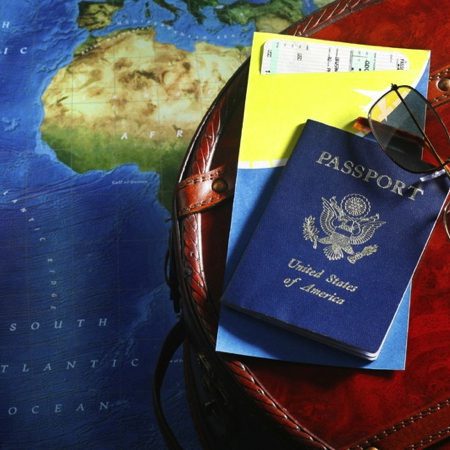 In March 2020 the world stopped. Air travel dropped 60% globally, according to the International Civil Aviation Organization. Hotel occupancy in the United States was down 33% from 2019. International tourist arrivals worldwide, which had reached 1.5 billion in 2019, according to the UN World Tourism Organization, plummeted 74% to just 381 million.
Fast forward to a little more than a year later to today, and so much has change. As the vaccine rollout continues and people return to travel we encounter a set of issues and challenges that the travel industry may not have expected or been prepared for.
There's a new overwhelming demand across the country for travel. A demand that as much as we all wanted and prayed for, the industry wasn't prepared for it to return like it has. As you travel this summer and fall, you will experience firsthand the effects of all the losses of employees all across the hospitality industry, hotels, restaurants, airports, rental car companies, theme parks, etc.
As you wait in a long line at a theme park, or waiting to check in at a hotel, or waiting for a table at your favorite restaurant I will remind you one thing, be patient. We will get back to "normal" but in the meantime take a moment to thank those hospitality employees who are simply working to do their best.
Whether you're looking to travel with your students across the country or around the world, we're committed to delivering a unique, meaningful experience for you and your students. Let UR Tours and Events be part of your next travel experience.
"To all my music educator friends….you would be crazy not to use Livy with UR Tours for any trips you might be planning! This past weekend was the third time I used her and she is the best. Thanks for taking care of us the weekend Livy. We had a blast!"
"Teacher friends, or anyone who wants to plan a trip for a group I cannot express how amazing Livy and UR Tours and Events is to work with to create a wonderful experience. I've worked with Livy for twelve years including five performance trips to Walt Disney World and two workshop/Broadway show trips to New York City. Simply THE BEST!"
"To all my music educator friends….you would be crazy not to use Livy with UR Tours for any trips you might be planning! This past weekend was the third time I used her and she is the best. Thanks for taking care of us the weekend Livy. We had a blast!"
"I couldn't have asked for a better trip. I was nervous about traveling as a chaperone with 30+ high schoolers, as I have been on badly organized trips, but this was amazing! Enough information was handed out before hand and, as unexpected things came up (Covid-19 national crisis) . . . . Thanks for a great trip!"
"I wouldn't recommend any other company to plan our trips. They are well organized and always have my student's best interest in mind. The trips I have taken with them (Hawaii, California and Florida) have always run smoothly. I can't recommend them enough."